---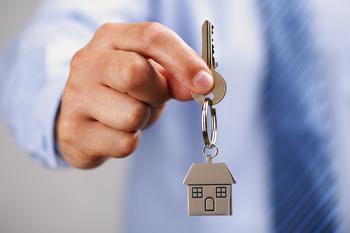 The homeownership rate is down, meaning more consumers are competing for apartments and rental property. As a result, rents have risen sharply since the housing bubble popped.
With millions of people losing their homes to foreclosure since 2008, these former homeowners have had to go somewhere – usually to an apartment or rented house. Newly formed households have competed for these rental properties, allowing landlords to command higher rents.
According to a report by ApartmentList.com, the decade from 2000 to 2010 was the worst for renters, since consumers were hit with both rising rents and declining incomes.
That situation remains largely intact today, making it very difficult for renters to save enough money for a down payment to purchase a home. That could well be the main reason the homeownership rate is the lowest since 1965.
Good news for some renters
But a new report from the National Association of Realtors (NAR) reveals some good news for renters. There are some metro areas in the U.S. where the combination of affordable homes and strong employment growth, supporting competitive wages, could enable renters to become homeowners.
The study looked at the markets with the largest percentage of renters who earn enough to purchase a home in that metro area. Of the top 10 affordable markets, nine are either in the South or Midwest.
Toledo, Ohio (46 percent)
Little Rock, Arkansas (46 percent)
Dayton, Ohio (44 percent)
Lakeland, Florida (41 percent)
St. Louis, Missouri (41 percent)
Columbia, South Carolina (41 percent)
Atlanta (40 percent)
Columbus, Ohio (38 percent)
Tampa, Florida (38 percent)
Ogden, Utah (38 percent)
Local economies improved faster than home prices rose
NAR chief economist Lawrence Yun says cities in the South and Midwest were hard hit by the financial crisis, but their economies have shown marked improvement in the last couple of years.
At the same time, the median existing-home sales price in these two regions remains well below cities in the rest of the country. He says it provides an opportunity for renters in these markets who want to own a home to do so.
"Overall housing affordability and local job market strength play a pivotal role in a renter's decision on whether to buy a home or sign another lease," Yun said.
---