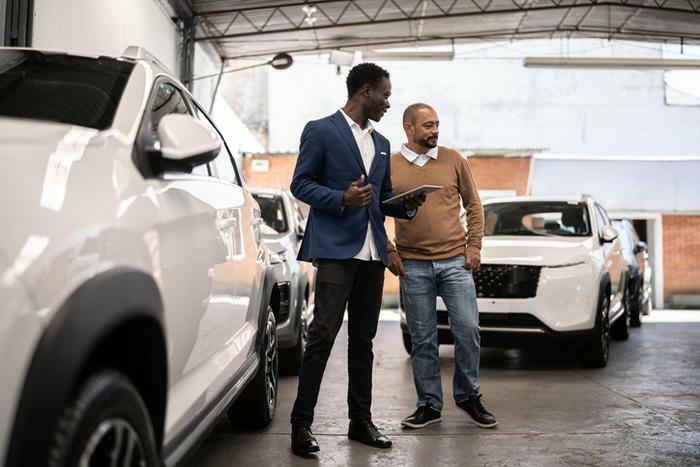 Consumers determined to purchase a new car or truck this year will almost certainly pay more than the manufacturer's suggested retail price (MSRP). A new study by iSeeCars.com found that in September dealers are charging an average of $3,945 over the sticker price.
Auto manufacturers have discouraged the practice of dealer markups but Karl Brauer, executive analyst at iSeeCars, says dealers are taking advantage of the demand for some popular models that are in short supply. He says dealers are selling fewer cars overall so they seek higher profit margins when they believe they can get them.
"In today's market, consumers are willing to pay well-above sticker price for new cars because inventory is so scarce and because they know that new car pricing is not expected to improve until 2023 at the earliest," Brauer said.
According to the study, a consumer purchasing a Jeep Wrangler should expect to pay an average $8,433 above sticker price. That's a 24.4% premium, the largest percentage of any vehicle in the study.
$16,750 over sticker price
But that's far from the largest dollar amount over MSRP. That honor goes to the Porsche Cayenne, which brings an average $16,750 over sticker price – a 19.6% premium.
Buyers of the Genesis GV70 and the Lexus RX 450h are paying more than $10,000 over sticker price while consumers selecting a Porsche Macan or a Chevrolet Corvette are paying an additional $14,000.
People buying the new Ford Maverick pickup truck, which starts at just $20,000, are paying an average of $4,616 over MSRP.
"The Maverick compact pickup has been in high demand since its debut, which forced dealers to stop taking orders for both versions at the end of January, resuming only in mid-September," said Brauer. "Heightened gas prices have boosted demand for this already-hot seller, with both the hybrid and gasoline versions returning excellent gas mileage, and even these marked-up prices remain attainable for buyers given the starting prices of under $25,000." 
Higher supplier costs
Ford, in particular, appears to be struggling to produce vehicles amid parts shortages and rising costs. The company warned on Tuesday that it is facing an extra $1 billion in supplier costs.
Because of the ongoing parts shortage, now in its second year, Brauer says consumers intent on purchasing a new car or truck will probably have trouble finding available inventory and can expect to pay higher-than-average prices for their vehicle, especially if it is a popular model.
"Consumers looking to purchase a new car should do their research and compare prices between multiple dealers, and in some cases can avoid markups by ordering directly from the manufacturer," he said.