---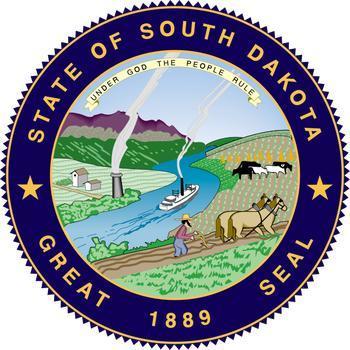 Along with the start of baseball season and temperatures consistently breaking the 50-degree mark, springtime is when graduating seniors say their final goodbyes.
It's not only goodbye to their friends and classmates, but also to the last four years, where surroundings were familiar and school work was manageable since teachers and their teaching styles were well-known.
For kids graduating from high school, their eyes are either on college or on trying to take an early shot at real-world living. No matter which path they choose, the sheer amount of uncertainty along that path could make them about face and head the other way towards more familiar surroundings.
It's the same for graduating college seniors, but the stakes are even higher.
Instead of figuring out what the next academic challenge will be, many of them will put on business suits and beat the pavement for a job, even though that pavement isn't as smooth as it used to be, because just trying to navigate around the potholes of low pay and low opportunities can be a job in itself—so much so, that you feel like punching a time clock at the beginning and end of each pressure-filled interview.
Where to live
The other challenging part for graduating college seniors is deciding where to live.
"Should I go back to my hometown and follow the path of my folks and start a career in a community that I know and like or should I take off to an unfamiliar city, completely turn the page and write my own story in a brand new setting?" is basically the question.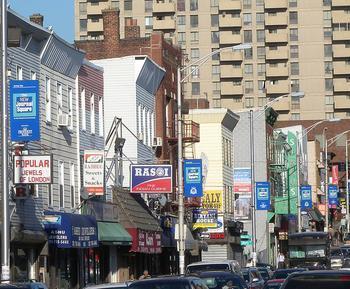 The decision isn't easy, because a young person starting out has to figure out if living in a big city, with all of its bright lights and sex appeal, is worth the higher costs or if smaller town living is preferable.
To help with the decision, MoneyRates.com has released its third annual list of the best and worst places to make a living.
South Dakota The tenth worst place to make a living is South Dakota, according to the list, since it has the second-lowest average pay of all the states, so even a prominent position may not give you the dollars that you expect. And most know that a big title instead of a big paycheck certainly won't get you the financial security you're looking for.
Alaska Ninth on the list is Alaska, chiefly for its expensive living costs and challenging environment. Even though the creators of the study said people can earn high wages in Alaska, with no income tax, the high price of living can dramatically add up quickly.
Vermont The Northeastern state of Vermont came in eighth on the top-ten list, for its bad combination of high living costs and not-so-high-salaries, researchers found. Vermont's cost of living is 20% higher than the national average.
West Virginia It may be wild and wondeful but West Virginia took the seventh spot for its poor working conditions, including terribly high unemployment rates and miserably low pay scales. The fishing's good, though, they tell us.
New Jersey Like many states surrounding major cities, New Jersey offers high wages but also a high cost of living, so a six-figure job may not buy you all that much in the Garden State. Besides, New Jersey has one of the highest unemployment rates in the country and ranks second-worst in poor work environments, so making a living won't be as easy as those Jersey Shore kids make it out to be, which leads me to think how glad I am they're off the air these days and I'm seeing that Snooki person a lot less.
New York Moving right along, New York State came in fourth for its ridiculously high cost of living, which happens to be 38 percent above the national average. Also it currently has one of the worst unemployment rates in the entire country.
In a separate list released last year, three boroughs in New York City—Manhattan, Queens and Brooklyn—were ranked among the top-ten for being the most expensive cities in the United States, so obviously if you want to move to the five boroughs or even in their suburbs, you are looking at an uphill financial challenge.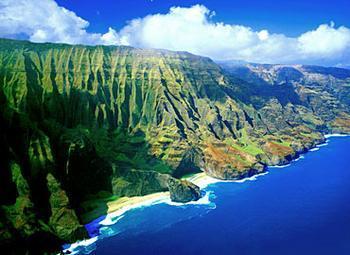 Rhode Island A high unemployment rate and high living costs put Rhode Island number three on the list of worst places to make a living. In addition, the place known as The Ocean State had the highest unemployment rate in 2012 at 9.9%.
Mississippi Mississippi came in second for its poor work environment and high unemployment rate and the list shows it offers the lowest average wage of any other state in the country.
Hawaii And No. 1 on the top ten list of worst states to make a living is Hawaii, which has held the top spot each year, mainly for its exorbitant cost of living and extremely high taxes.
With its tremendous physical splendor, Hawaii ranked No. 1 for having the best workplace environment, which shouldn't be a surprise.
So there you go, hopefully this list will help you make a decision if you're a graduating senior and looking to settle someplace new, because there's a good chance it won't be easy at all, so plan accordingly.
---