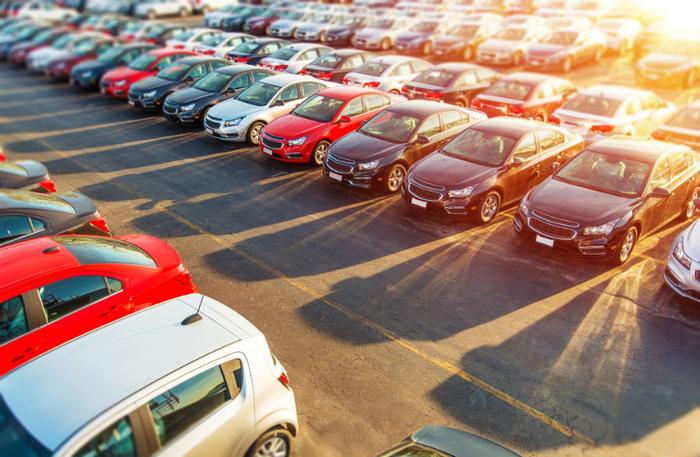 Getting the best price on a used car depends a lot on the car and your negotiating skills. But getting the best value can mean knowing where to look.
Online automotive marketplace Autotrader has compiled a list of the best November offers on certified pre-owned (CPO) cars, which are late-model used cars that carry renewed or extended warranties from the manufacturer and special financing terms.
Finding a good deal on a used car can be important for consumers since the price of new vehicles continues to go up, despite a recent slowdown in new car sales. Kelley Blue Book recently reported the average transaction price for a new car or truck in October rose above $37,000.
"For consumers looking to save even more on their car purchase, certified pre-owned vehicles can be a great option," said Brian Moody, executive editor for Autotrader. "CPO vehicles undergo thorough inspections, come with warranty coverage and often have low mileage. The savings on the car purchase can be particularly helpful at a time of year when spending on other items goes up."
The average transaction price on used cars is significantly lower than $37,000, so smart shoppers can often find a car loaded with options for thousands less than if they bought the same vehicle new.
For November, here's where you may find good values:
Your Cadillac dealer
Cadillac's certified pre-owned program offers six years or 100,000 miles of comprehensive coverage, and this month the company is offering an attractive incentive on CPO versions of its Escalade and its SRX.
Actually, the deal runs through the end of the year. Qualified buyers can purchase both models with 2.9 percent interest for up to 36 months, an exceptionally-low rate for used vehicles.
Your Ford dealer
Ford's certified pre-owned program has a similar end-of-the-year offer in its CPO program. Qualified buyers can get 3.99 percent interest on all CPO Ford models for up to 60 months. Even with the higher interest rate than offered by Cadillac, the longer term payment plan will result in a lower monthly payment.
Ford's warranty offers seven years or 100,000 miles of powertrain coverage from the original sale date, and the CPO program provides extended comprehensive coverage.
Your Honda dealer
Honda's CPO program boasts two warranties: powertrain coverage that lasts for up to 7 years or 100,000 miles from the original sale date, and limited bumper-to-bumper protection that adds an additional year of warranty coverage.
This month, qualified purchases of a CPO vehicle can get 1.99 percent interest for up to 36 months on certain Honda models.
Your Nissan dealer
Nissan's certified pre-owned program offers excellent powertrain coverage, boasting a warranty that lasts for up to 7 years or 100,000 miles from the original sale date.
Throughout November, Nissan is combining the Altima and Rogue with its CPO program and is offering a special financing incentive. Qualified buyers who select an Altima or Rogue in the CPO program can get 2.99 percent financing for up to 60 months.
The program also offers solid powertrain coverage that includes a warranty that lasts seven years or 100,000 miles from the original sale date. Since most CPO vehicles are three-years-old or less, buyers enjoy several years of extended coverage.
In addition to these four manufacturers, Autotrader says Lexus, Mazda, Subaru, and Volkswagen are also offering special deals this month. You'll find complete details here.