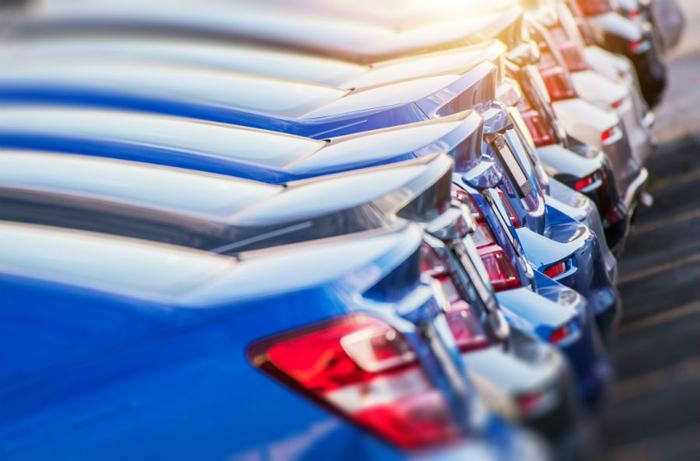 January can be a good time to buy a car, and with the average transaction price of a new car still going up, more consumers are looking at late-model used cars.
The year-end Manheim Used Vehicle Value Index (MUVVI) shows used vehicle values gained more than forecast in 2018. In what Chief Economist Jonathan Smoke called a "roller-coaster year" for used-vehicle values, the MUVVI rose more than 4 percent from year-earlier levels.
At the same time, dealers sold more used cars last year, giving dealers more wiggle room to negotiate. For consumers interested in a certified pre-owned (CPO) vehicle, AutoTrader has identified January's best values.
The value lies in warranty coverage and special financing. The price is up to the individual consumer to negotiate, but with an abundance of cars on the lot, the advantage may have tipped in the buyer's favor this month..
Audi
Audi is a popular nameplate, and its CPO cars carry special value in January. The company has added a year to existing warranty coverage with no limits on mileage, a good deal if you use the car in business and expect to put a lot of miles on it.
The financing package is pretty good as well. This month, it's offering a 1.99 percent interest rate, which is low for a used car. The only downside is the term -- just 24 months. That's likely to result in a pretty high monthly payment.
Ford
Ford is doubling down on warranty coverage. This month, it's extending the powertrain warranty to seven years or 100,000 miles from the original sale date. It's also adding another year of comprehensive coverage to the original factory warranty.
During January, qualified buyers may finance their Ford CPO for 60 months at 4.99 percent.
Lexus
According to the editors at AutoTrader, Lexus has one of the best CPO programs in the industry. This month, it's extending warranty coverage up to six years with no mileage limit.
Qualified buyers can get 1.9 percent interest for up to 60 months on NX and RX models, along with 1.9 percent for up to 48 months on ES models -- "all good bargains for desirable vehicles with long warranty coverage," the editors say.
Subaru
The strength of Subaru's CPO value this month lies in its financing package, one of the best in the business. Qualified buyers can finance for 36 months at 1.9 percent.
The warranty deal doesn't add anything to the already generous factory powertrain coverage of seven years or 100,000 miles.
Volvo
Volvo matches the seven years or 100,000 miles warranty from the date of the original sale. Since most CPOs average about three years in age, that still leaves another four years of driving peace of mind.
This month, Volvo's financing package is exceptional. Qualified buyers who drive off in an S90 Inscription can pay no interest for up to 24 months, while drivers can get a certified pre-owned V60 Cross Country with the same interest-free financing for up to 36 months