---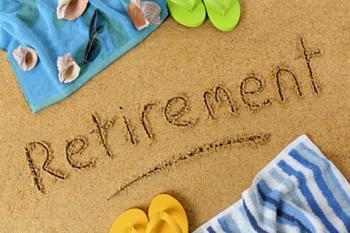 Much of the discussion of retirement revolves around how much money you need to save for a successful retirement.
That number, of course, is different for everyone for a variety of reasons. One of the overriding factors is the cost of living where you happen to live. In some areas, $50,000 a year would mean barely getting by. In others, it could be a comfortable income.
In recent years retirees have considered more than climate when thinking about relocating. To stretch dollars, they have also looked at housing costs, taxes, and the ease of getting around.
Bankrate.com reports smaller cities and suburbs rank highest among retirees as places where they retire. In its latest rankings, it picks Arlington, Va., a Washington, DC suburb as number one, followed by Franklin, Tenn., a Nashville suburb, and West Des Moines, Iowa.
But Arlington is one of the more costly housing markets in the country, suggesting  that unless you already live there, it would cost a lot to relocate there.
In fact, relative housing costs are a major consideration of whether retirees decide to move, and if so, where. Someone retiring from a major metropolitan area might sell a home and walk away with several hundred thousand dollars in cash. By moving to a low-cost housing market, he or she could purchase a comfortable home with half the cash and bank the rest.
The south and Midwest probably offer some of the most affordable housing for someone seeking to relocate in retirement. Here are five you might consider:
Fishers, Ind.
Fishers, Ind., is a suburb of Indianapolis. According to Zillow, the median home price in Fishers is $207,000.
Fishers' proximity to Indianapolis, the state capital, provides plenty of entertainment, education, and cultural amenities. The downside, of course, are those chilly Hoosier winters.
Tuscaloosa, Ala.
Tuscaloosa, Ala., is a college town, home to the University of Alabama. A charming, tranquil city, Tuscaloosa housing prices are very affordable.
According to Zillow, the median home value in Tuscaloosa is $142,900. Interestingly, Zillow reports the median price has declined 1.6% in the last year but is projected to rise nearly 4% in the coming year.
Cumberland, Md.
Cumberland, Md., is one of the cheapest housing markets in the country. According to Trulia, the median home value in Cumberland is just $65,000.
Located in the western part of Maryland, Cumberland is a small city in a picturesque spot and about three hours away from both Pittsburgh and Washington, DC.
Las Vegas, Nev.
Las Vegas was one of the hardest hit housing markets after the real estate meltdown. As a result, homes there lost much of their value.
According to Zillow, the median home price in Las Vegas is $196,000, making it affordable for someone retiring from an expensive housing market. Las Vegas, of course, offers a desert climate and doesn't lack for entertainment.
Pensacola, Fla.
Pensacola lies in the Florida Panhandle and is often overlooked by retirees who head farther south. It offers white sandy beaches on the Gulf of Mexico and has a metro population of less than half a million.
According to Zillow, the median home value in the Pensacola metro is $119,600. Because it's a tourist destination, there are always plenty of activities and amenities.
---