---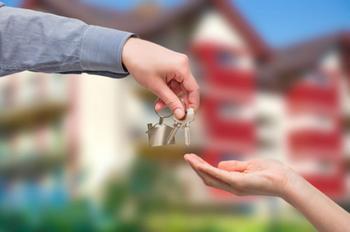 If you are contemplating a move to a new city, you no doubt are aware of the nation's hottest markets, where it is very difficult for a first-time buyer to purchase a home. Austin, San Francisco, and Denver come to mind.
So you might be interested in knowing the markets most friendly to first-time buyers. It turns out there are plenty.
To determine their ranking, real estate marketplace Zillow drilled down to those markets where a monthly mortgage payment averages less than monthly rent. It also looked at prices.
Lower median prices moved cities higher on the list. Other factors, like the number of competing offers, and the percentage of cash offers, also came into play.
Dr. Svenja Gudell says these guidelines more or less rule out markets like San Jose and Seattle, where first-time buyers find few affordable choices.
"First-time buyers across the U.S. are up against high prices and low inventory, but these are the places where the availability of affordable, entry-level homes and the presence of cash-buyers are less of an issue," Gudell said.
Indianapolis rules
Measured against those parameters, Indianapolis ranks as the most first-time buyer-friendly city. There, home buyers will only have to spend 11% of their income on a monthly mortgage payment. The national average is 15%.
Homes in Indianapolis are relatively cheap. Apartments aren't. Renters usually end up spending 26% of their income on monthly rent, making the move to home ownership more attractive.
Pittsburgh
Also providing similar value is Pittsburgh, which ranks second on the list. Zillow says it requires 10.6% of monthly income for the average mortgage payment but 24.4% of income for the average rent.
Pittsburgh also has a high inventory of available homes for sale and average competition from cash buyers.
Memphis
Memphis is third on the list, offering homes that average 10.9% of monthly income in mortgage payments, compared to 27% of income for rent. However, the market draws high competition from cash buyers.
Rounding out Zillow's top 10 are Cleveland, Chicago, Oklahoma City, St. Louis, Houston, Tampa, and Birmingham, Ala.
Zillow says all the markets on the list, with the exception of Chicago, have median home values below Zillow's national average of $186,200.
Thanks
Keep an eye on your inbox, the lastest consumer news is on it's way!
Unsubscribe easily whenever you want
---