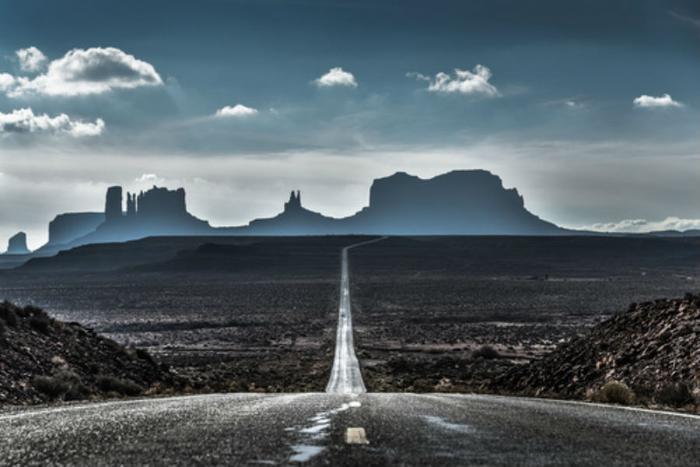 To improve your odds against being involved in a fatal car crash, avoid Route 1 in Florida. That stretch of road had more fatal accidents than any highway in America in the last 10 years.
That bit of data comes from Geotab, which found that the Florida section of U.S. 1, which runs along the Atlantic side of the state, recorded 1011 crashes with 1079 fatalities over a 10-year period.
Geotab is a company that helps businesses track and manage their vehicle fleets.
By comparison, the second most dangerous stretch of highway is U.S. Highway 83, running the entire length of Texas, from the top of the Panhandle to the Mexican border. It recorded 268 accidents with 336 fatalities.
Traffic deaths have surged in recent years, even as cars have become loaded with advanced safety features. Highway safety advocates have suggested that increased driver distraction, stemming from mobile devices and sophisticated infotainment systems, is largely responsible for the uptick.
Based on U.S. government data
Using data supplied by the National Highway Traffic Safety Administration (NHTSA), Geotab researchers calculated the most dangerous – as well as the safest – highways in America.
Other high-fatality highways include a short stretch of I-40 in Southern California, the scene of 116 crashes and 136 fatalities; I-40 across Northern Arizona, with 249 accidents and 293 fatalities; and I-40 across New Mexico, with 344 crashes and 395 fatalities.
I-95 is one of the most heavily-traveled Interstate highways in the country, but the stretch of the road running through Rhode Island seems pretty safe. According to Geotab, it saw just 39 accidents in the last 10 years, resulting in 40 deaths.
I-93, running through New Hampshire, is also a relatively safe highway. It recorded 57 crashes with 60 fatalities over the same period.
It turns out 2016 was a pretty bad year for traffic deaths. The National Safety Council estimates about 40,000 people died in U.S. highway accidents. That was 6% more than the year before and 14% more than 2014.