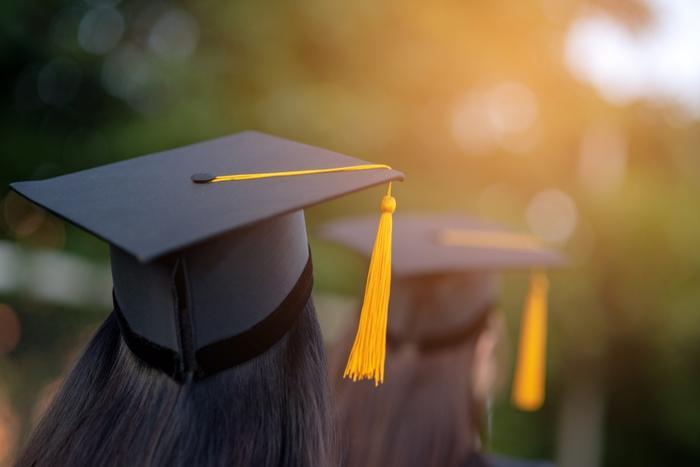 As colleges and universities continue to raise tuition and fees, students are looking for the best value. The latest report from The Princeton Review may offer some helpful guidance.
The publication has published its list of the 200 Best Value Colleges for 2020. The list singles out the undergraduate institutes that provide the best return on investment (ROI). The colleges and universities making the list are not necessarily the cheapest.
Number one on the list is Princeton University, where the annual tuition cost is $54,000. It's followed by the Massachusetts Institute of Technology and Harvey Mudd College, located in Claremont, Calif. You'll find the full list here.
Some schools scored better than others in different aspects of value. In addition to the full list, The Princeton Review provided the following breakdown:
Best Schools for Financial Aid — Vassar College (NY)

Best Career Placement — Harvey Mudd College (CA)

Best Schools for Internships — Wabash College (IN)

Best Schools for Making an Impact— Wesleyan University (CT)

Best Alumni Networks — Wabash College (IN)

Best Value Colleges for Students with No Demonstrated Need — Harvey Mudd College (CA)
An exclusive list
The company based its list on surveys conducted with the administrators at 656 colleges in 2018–19. The administrators were quizzed on academic performance, cost of attending, availability of financial aid, career services, graduation rates, student debt, and alumni support. 
Finally, The Princeton Review talked to students attending the colleges and consulted PayScale.com surveys of alumni of the schools about their careers and income.
"The schools we chose as our Best Value Colleges for 2020 comprise only 7 percent of the nation's four-year colleges," said Robert Franek, The Princeton Review's editor-in-chief. "They are truly distinctive and diverse in their programs, size, region, and type, yet they are similar in three areas."
The common characteristics, said Franek, are outstanding academics, generous financial aid and/or relatively low cost of attendance, and top-shelf career services. 
"We recommend them highly to college applicants and parents seeking schools that are academically top-notch and committed to making their programs affordable," he said. "These colleges are also standouts at guiding their students to rewarding futures."
A lower bottom line
While the findings provide a wealth of information, many students are simply looking for the lowest cost of attending college and obtaining a bachelor's degree. Most corporate employers demand a degree these days but aren't that picky about where it came from.
Colleges that offer online degrees and have some of the lowest out-of-state tuition include Chadron State College in Nebraska; Oklahoma Panhandle State University; Minot State University in North Dakota; Southern University in New Orleans; and Mississippi Valley State University.
Another option for a cost-conscious student is to attend a local community college for the first two years and transfer to a state college or university to complete the degree requirements. The cost savings can be substantial.
The American Association of Community Colleges puts the average cost of attending a two-year school at less than $3,500 a year. That compares to nearly $10,000 at the average state-supported four-year school.