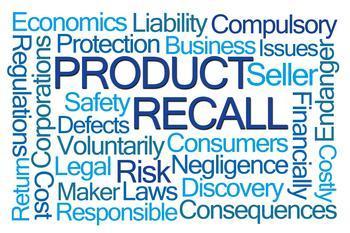 Herbal Doctor Remedies is recalling all drug products marketed without FDA approval.
These products could result in risk to consumers as they are marketed with intended uses not amendable to self-diagnosis.
In addition, lack of controls in the manufacture of the products do not provide assurances of finished product quality.
The firm has not received any reports of adverse events.
These products are intended to be used as Chinese Herbal Medicines marketed for treatment of disease conditions in humans which the FDA has determined may constitute unapproved new drugs.
The following products, packaged in white plastic containers with screw-on lids with an Herbal Doctor Remedies Brand white stick-on label and red, green, and blue writing with an expiration date, are being recalled: 
Product Name

Dosage Form

Anemia Off

Capsules

Appetrol

Capsules

Asma Aid

Capsules

"Asma" Stopper

Capsules

Asthma Balm

Ointment

Awake

Capsules

Baby Saver

Capsules

Bone Fixer

Capsules

Cardia Forte

Capsules

Deafness Off

Capsules

Detensin

Capsules

Dragon Pain Balm

Ointment

Dragon Pain Oil

Massage Oil

Edema Off

Capsules

Fungo Balm

Ointment

Fungo Off

Capsules

Glauco-Catar

Capsules

Hair Back

Capsules

Herpes-G

Capsules

Herpes-P

Capsules

Herpes-S

Capsules

Herpes-V Balm

Ointment

Lipidtrol

Capsules

Lube Lax

Capsules

Lump Off

Capsules

Lung Fixer

Capsules

Lung Saver

Capsules

Lung Tonic EX

Capsules

Mental Tonic

Capsules

Migraine Off

Capsules

Pain Away

Capsules

Pain Stopper

Capsules

Prostatin

Capsules

Psoriasis Balm

Ointment

Smoke End

Capsules

Sperm Booster

Capsules

Stomach Flu

Capsules

Stone Purger

Capsules

Thyro-H

Capsules

Thyro-Lo

Capsules

Vertigo Off

Capsules

Worm Off

Capsules

Yeast Douche Powder

Powder

 
The recalled products, which are not identified with a lot number, were marketed and distributed nationwide via online sales. They also may have been purchased through acupuncturists or other alternative medicine providers.
What to do
Herbal Doctor Remedies is notifying its customers by public press release and is arranging for return of all recalled products. Consumers who have purchased the recalled product should stop using and return it to the place of purchase, or:
Herbal Doctor Remedies
497 Cumbre St
Monterey Park, CA 91754
Consumers with questions may contact the firm at (626) 999-4702 Monday through Friday from 9 am to 5 pm (PT) or by email at herbdoc30@gmail.com.