---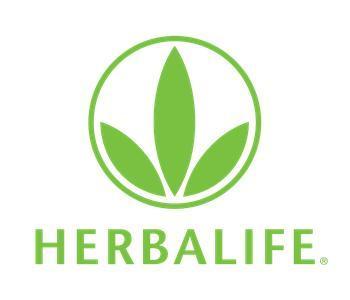 The Federal Trade Commission has reached a settlement with Herbalife, requiring it to restructure its business so that participants are rewarded more for the product they sell and not as much for recruiting new members.
It will also pay $200 million to compensate consumers. In its complaint, the FTC charged Herbalife's compensation structure was unfair because it rewarded distributors who recruited other distributors over selling product.
Some consumer advocates have been critical of the direct marketing firm Herbalife over the years, claiming the same thing. For the last couple of years, a major player on Wall Street has joined them.
Bill Ackman, head of Pershing Square Capital, has waged a relentless campaign against the company, claiming it is nothing more than a pyramid scheme.
In an email to ConsumerAffairs, Herbalife dismissed Ackman's activities as those of a short seller "hell bent on a misinformation campaign designed to destroy our company." It said the agreement with the FTC does not change the company's direct selling method.
But the billionaire hedge fund manager hasn't let up. He was interviewed by CNBC Thursday after producing and releasing 18 videos purportedly showing Herbalife distributors using aggressive tactics to recruit new distributors and making promises concerning income potential.
Herbalife is similar to other multi-level marketing companies. Instead of selling its products through a retail network of stores, it recruits individuals to sell product directly to other consumers.
Distributors can make money on the sale of products, but critics have charged the emphasis is on recruiting, since a distributor gets a small cut of whatever his or her recruited members sell.
FTC investigation
Ackman predicted Thursday that the FTC was near a settlement with Herbalife after its investigation of the company's business practices. He predicted it would not end well for the company.
"The only way this thing gets resolved in my opinion is if Herbalife makes material changes to their incentive structure to stop the incentives to recruit," Ackman said in the interview. "My guess is that is what the government is pushing for."
Once again, Herbalife said Ackman's interest in its business practices is purely financial. In advance of Ackman's appearance on the network, Herbalife issued a statement to CNBC claiming Ackman had lost hundreds of millions of dollars so far betting against the company.
"When is it time to just say he gave it a valiant try but like Borders, JC Penney, Target, he was just misinformed?" the statement asked.
A review of the ConsumerAffairs database shows 31 reviews/complaints about Herbalife so far in 2016. However, only one is a complaint about the company's business model. The other thirty are comments, both positive and negative, about Herbalife products.
---