---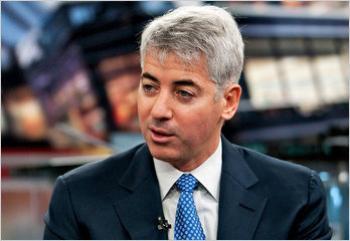 Bill Ackman controls billions of dollars and is one of the titans of Wall Street. As founder of Pershing Square Capital Management, a successful hedge fund, his opinion of a company carries weight.
Lately, Ackman is telling anyone who will listen that he has a poor opinion of Herbalife Ltd., a distributor of health-related products. It's based on multilevel marketing, in which representatives not only sell product but recruit new distributors. Ackman calls it "the best-managed pyramid scheme in the history of the world."
Herbalife, based in the Cayman Islands, sells products including Formula 1 drink mix, aloe water and herbal tea. As is often the case with multi-level products, the independent distributors sometimes make health claims that have no scientific foundation, as Mema of Auckland, New Zealand, described in a recent ConsumerAffairs posting:
Our neighbor recommended their minister to my parents for a cure for cancer (as my father has lung cancer). They went with the neighbor to see this minister, who explained to my parents that Herbalife was the best cure for cancer. (I already knew what the product does.) As for my parents, they are islanders and don't really understand but just went to help dad out.

For a whole month every day, they paid $8 a day to drink three cups of Herbalife, aloe, tea and milkshake. Seriously, all it ever did was make my dad lose weight and put him into intensive care.

Unusual attack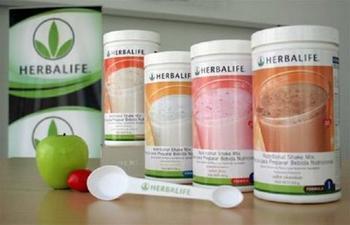 Even Wall Street veterans say Ackman's attack is somewhat unusual. He staged a high-end multimedia presentation in New York last week that was streamed live on the Internet, bringing a quick response from Herbalife.
"Today's presentation was a malicious attack on our business model based largely on outdated, distorted and inaccurate information," Herbalife said in a statement. "We are not an illegal pyramid scheme."
Harold, of Eugene, Ore., is not a Wall Street tycoon but a consumer who signed up to be an Herbalife representative. However, he shares Ackman's view in some respects.
"I signed up, went to group training, and all they were doing was bragging about making '$1500 profit the first night' or 'currently making $18,000 and up, near the president's level of $23,000 per month,'" Harold wrote in a ConsumerAffairs post.
Slow refunds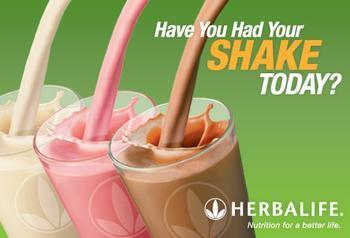 Harold also said the company representatives pressed him to purchase hardware, such as blenders. Other consumers writing to ConsumerAffairs say they were made to wait weeks for refunds when they withdrew from the program.
Herbalife responded to Ackman by accusing him of trying to manipulate the price of the stock. They point out that he had previously taken a short position, meaning he would make money if Herbalife stock goes down.
Ackman says he will donate any money he earns from shorting Herbalife to charity. He accuses the company of paying its sales people more to sign up new distributors than to sell product. A few at the top earn millions, he says, while most at the bottom earn very little.
---