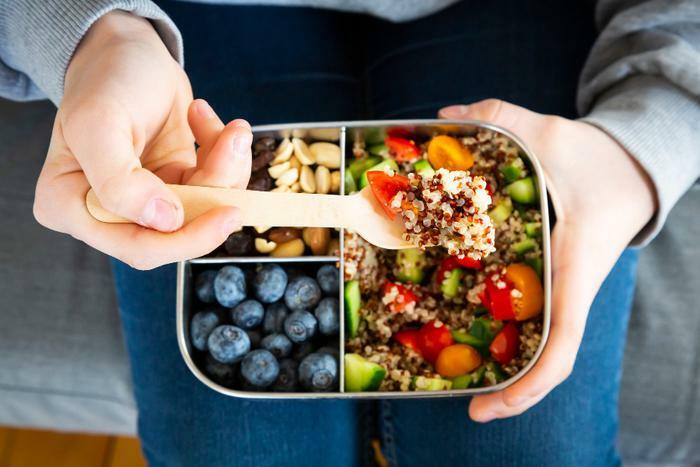 A new report is calling into question many previously held beliefs about what's considered healthy for kids versus adults. A team of researchers has stated that there is no age limit on healthy foods; kids can eat the same healthy foods that their parents are eating. 
"If you think about kids' food, the archetype of terminology that we widely use to describe the food that we feed our children, it's really a social norm or societal construct that we've perpetuated," explained researcher Pamela Rothpletz-Puglia. 
Healthy foods are healthy for everyone
The researchers explained that there have been long-standing beliefs across the U.S. that kids' food is its own category; children between the ages of two and 14 are likely to eat foods that are unique to their age group, whether at home, at a birthday party, or out in a restaurant. The team says this ultimately translates into foods that are more processed, contain more sugar, and are higher in fat. 
For example, when dining out in restaurants, kids' food is designated to its own separate menu. The researchers say those choices are almost always fried and processed, and they're designed to be attractive to young kids. 
In their report, the team calls for changes to the way that consumers think about food. Certain food groups shouldn't be assigned strictly to adults or strictly to children. Instead, adults should be focusing on the nutrient content in all foods and tailoring portion sizes to their children's ages. 
Strengthening public education on nutrition
Perhaps the biggest takeaway from the report is that children can – and should be – eating the same healthy foods that adults are eating. The researchers are calling on public health officials, food industry professionals, and the media to continue spreading this message to parents. 
The team wants kids' menus to change so that they include healthy options that are appealing across the board. They say if kids are more regularly exposed to healthy foods and they understand the benefits of following a healthy lifestyle, it's likely to have a long-term impact on society. 
"I think we need to partner with communities, the food industry, and policy makers," said Rothpletz-Puglia. "We need to partner and create mutually beneficial solutions."