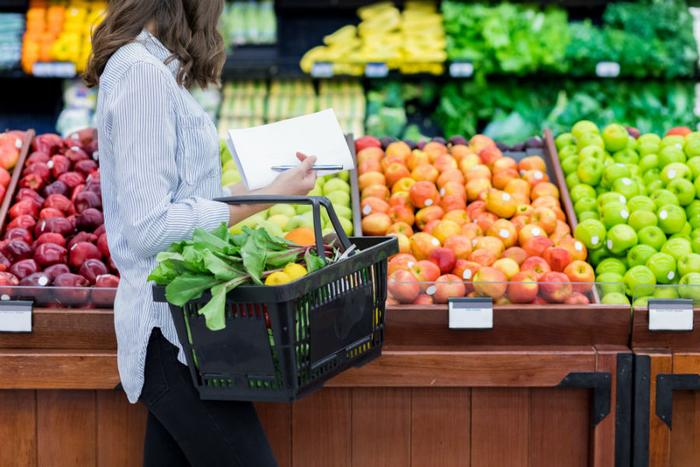 Healthy diets are a leading cause of food waste in America, according to new research by the US Department of Agriculture (USDA).
Researchers say that's because fruits and vegetables are a central part of a healthy diet, and fruits and vegetables are the two types of food that are most likely to be thrown out by consumers (followed by dairy and then meat).
"Higher quality diets have greater amounts of fruits and vegetables, which are being wasted in greater quantities than other food," said Meredith Niles, a co-author of the study from the University of Vermont, in a statement.
"Eating healthy is important, and brings many benefits, but as we pursue these diets, we must think much more consciously about food waste," Niles said.
150,000 tons of food wasted each day
For the study, researchers at the USDA analyzed eight years of food data, between 2007 to 2014, to see where food is wasted and what consumers say they do at mealtimes. The study found that 150,000 tons of food is wasted each day in the U.S., which is equivalent to one pound per person.
The researchers noted that fruits and vegetables are most frequently thrown out, and this category of food requires a substantial amount of water and pesticides to grow. Even diets that aren't rich in fruits and vegetables can have a negative impact on the environment, as they lead to more wasted cropland.
Wasted food was found to have used 4.2 trillion gallons of irrigation water, 1.8 billion pounds of nitrogen fertilizer, 780 million pounds of pesticides, and 30 million acres of land each year. The use of these resources takes a toll on the environment, the researchers said.
Cutting waste through proper food storage
The study authors are calling for increased efforts to improve diet quality while simultaneously reducing food waste. "Increasing consumers' knowledge about how to prepare and store fruits and vegetables will be one of the practical solutions," the report said.
The authors suggested several paths to mitigating the problem of food waste in America. Consumers can be taught how to properly prepare and store fresh fruit and vegetables, as well as how to tell whether produce has actually gone bad or if it's just cosmetically imperfect. Sell-by dates and labels could also be revised for consistency.
"Food waste is an issue that plays out at many different levels," said lead author Zach Conrad from the USDA. "Looking at them holistically will become increasingly important to finding sustainable ways of meeting the needs of a growing world population."
The study has been published in the journal PLOS ONE.