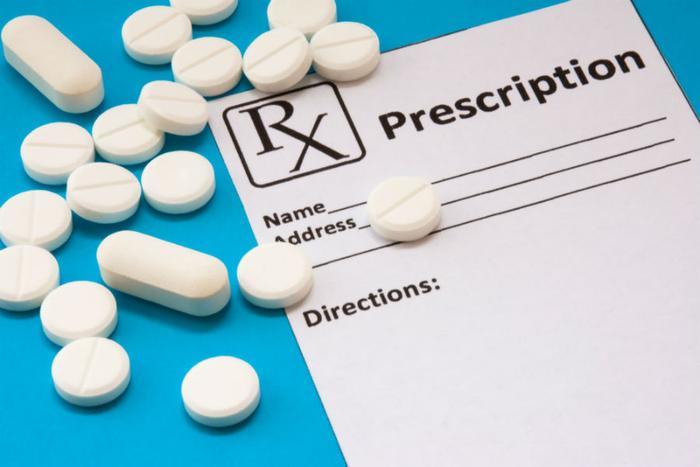 While opioids -- even for medical use -- are controversial for many consumers, a new report found that many physicians may be inadvertently harming patients by going out of their way to not prescribe opioids.
In 2016, the Centers for Disease Control and Prevention (CDC) released guidelines for medical professionals to follow in an effort to reduce the number of opioid prescriptions; however, the agency is now saying that many doctors may be misapplying these guidelines, to the detriment of patients.
"There are some people suffering from chronic pain who can and do benefit from taking opioids," said Dr. Kurt Kroenke. "Doctors and clinicians need to be discussing treatment options with their patients and making the decision that is best for those individual patients in the context of safety and pain relief."
Focusing on patient needs
Following an uptick in opioid overdoses, the CDC released guidelines to help regulate the use of opioids for medical purposes.
Though not applicable to cancer patients or those in end-of-life or palliative care, the guidelines are broken down into three categories:
Determining when to initiate or continue opioids for chronic pain

Opioid selection, dosage, duration, follow-up, and discontinuation

Assessing risk and addressing harms of opioid use
"The intent of the CDC guidelines was to individualize treatment, but the overly restrictive prescribing policies created by legislatures and payers have led to unintended harm for some patients," Dr. Kroenke said. "In addition, burdens, fears, and stigma related to opioid prescribing have been instilled in many clinicians, and that will be even more difficult to reverse."
Despite being designed to help prevent overdoses, Dr. Kroenke discovered that many physicians have become too restrictive in their opioid prescriptions and too rigid in following the guidelines, even when the drugs can be helpful to patients.
He noted instances of doctors quickly terminating a prescription, which can be detrimental to patients' overall health, or placing strict limits on cancer patients, who the guidelines specifically don't cover.
Dr. Kroenke and his fellow American Academy of Pain Medicine Foundation panelists agree with the basis of the CDC's guidelines, but they want policymakers to ensure all patients are given the care that is most beneficial to their individual needs going forward. To see their recommendations for healthcare professionals, click here.
Using discretion
Earlier this year, the American Society of Anesthesiologists (ASA) conducted a survey and found that the majority of parents are in favor of doctors prescribing their kids opioids for pain relief -- despite the risks and the rate at which children are exposed to opioid poisoning.
"Opioids may not always be the best option. It really depends on the type of surgery and how long they are required," Dr. Linda J. Mason said. "It is, however, important for parents to know that there are many alternatives available that are as -- or more -- safe and effective for pain management. But only about a third of parents whose children were prescribed opioids even asked their doctor about pain management alternatives."