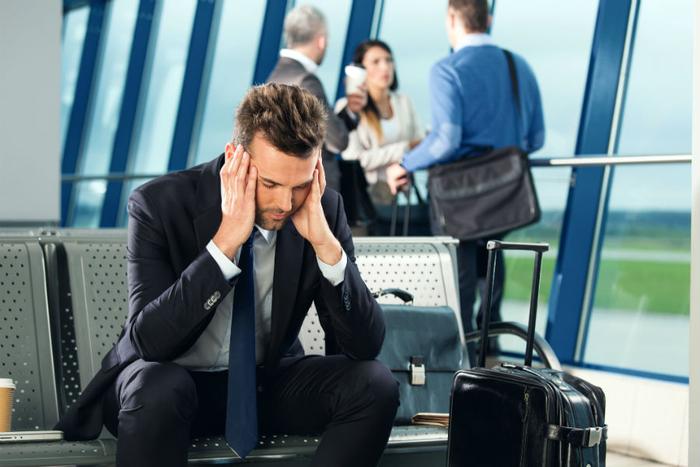 Consumers who travel frequently on business may face greater health risks brought on by high levels of stress and unhealthy habits, according to a new report.
A study by On Call International, a travel risk management firm, found business travelers are less likely than leisure travelers to exercise while on the road. Nearly half of business travelers also admitted to eating unhealthy food while traveling.
"Because employees are on-the-go trying to make meetings and flights, they'll opt for what's quick instead of what's healthy when it comes to their food choices," Dr. William Siegart, Chief Medical Officer at On Call International, told ConsumerAffairs.
"Business travelers will often trade regular, healthier habits such as exercise for poorer choices such as excessive drinking – 16 percent of respondents in our survey said they are more likely to drink more on a business trip."
Building pressure
Performance pressure is one major factor adding to unhealthy stress levels. Siegart says business travelers are often under pressure to be on time for meetings and flights. Then there's the pressure that comes from the trip's objective.
If the business traveler is making a key presentation, or has been sent to close a major deal with a client, Siegart says the stress can snowball.
"Stress can lead to its own health issues, including headaches, gastrointestinal distress, and chest pain," he said. "Maintaining a regular sleep schedule during business trips can also be difficult – especially if you factor in stress, jet lag, and fatigue. Sleep deprivation can negatively impact both physical and mental health."
According to the Mayo Clinic, elevated stress levels have been linked to high blood pressure, heart disease, obesity, and even diabetes.
Reducing stress-related health risks
Siegart says there are things both employers and business travelers can do to minimize these stress-related health risks.
For business travelers, he recommends creating an itinerary that provides ample time to get to meetings and to and from airports. He says that will go a long way toward removing the stress from business travel.
Travelers should also do their best to maintain healthy habits, particularly at meal time. Picking healthier meal items will help prevent unhealthy weight gain and other physical problems.
Siegart says companies can do their part by encouraging their traveling employees to be mindful of the health risks they could possibly face.
"I'd recommend hosting pre-travel health workshops to reinforce the value of eating right while on-the-go and finding time for quick exercises that can be done from a hotel room or an airport," he said.
He also suggests that employers reinforce that business and travel can often go together. This will help employees relax after business is done so they can remain engaged, happy, and healthy in the long-run.
"Business traveling should not just be about meetings and presentations," Siegart said. "Take advantage of being in a new environment and give yourself time to unwind by exploring the local area and what it has to offer."