---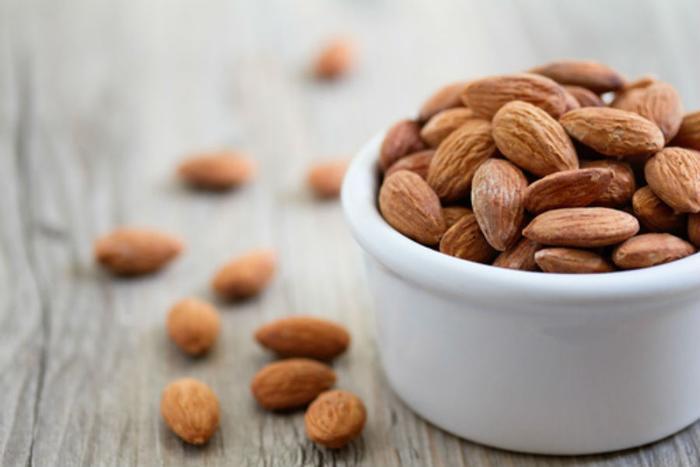 During the holidays the supermarket aisles usually feature a generous assortment of nuts. After all, it's prime time for baking, and many delectable – but not always healthy – pastries use nuts as ingredients.
But many nuts, by themselves, are very healthy and are an often overlooked snack. Researchers at the University of Florida Institute of Food and Agricultural Sciences say the almond is one nut that deserves more respect.
"Almonds are a good source of plant protein -- essential fatty acids, vitamin E and magnesium," said Alyssa Burns, a doctoral student in university's food science and human nutrition department.
Daily almonds
As part of her graduate work, Burns conducted a study over 14 weeks. She gave a daily ration of almonds to 29 pairs of parents and children.
The adults were around 35, the children between three and six. The children got a half-ounce of almonds a day, the adults 1.5 ounces.
During the trial, the adults and kids limited their snacks to their daily ration of almonds.
When parents and children were eating almonds, their Healthy Eating Index (HEI) increased for total protein foods, seafood and plant proteins, and fatty acids, Burns noted, while they ate fewer empty calories. Parents also cut down on sodium intake. Parents and children consumed more vitamin E and magnesium on average when eating almonds.
Many nuts boost health
According to the Mayo Clinic, the type of nut you eat isn't nearly as important as making sure it has heart-healthy properties, including fats and nutrients.
"Walnuts, almonds, hazelnuts — you name it — almost every type of nut has a lot of nutrition packed into a tiny package," the Clinic staff says in a web posting. "If you have heart disease, eating nuts instead of a less healthy snack can help you more easily follow a heart-healthy diet."
The nuts you select should have certain health-boosting properties. They should have unsaturated fats that lower bad cholesterol levels. They should also have omega-3 fatty acids.
Omega-3s are a healthy form of fatty acids that can promote heart-health by, among other things, preventing dangerous heart rhythms that can lead to heart attacks. Omega-3 fatty acids are also found in many kinds of fish, but nuts are one of the best plant-based sources of omega-3 fatty acids.
Rich in fiber
Nuts also contain a lot of fiber, which is good for you on a number of levels, from promoting overall health to making you feel full and less likely to over-eat.
Nuts are also a source of l-arginine, a substance that may make your artery walls more flexible and less prone to blood clots.
All in all, nuts can be a healthy snack all year round – but slightly less so during the holidays when they're an ingredient in Aunt Martha's brownies.
---