---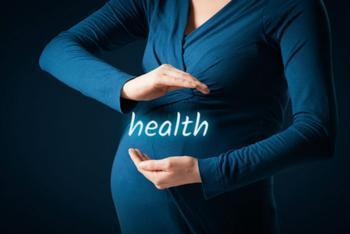 Having health insurance coverage makes good sense from an economic and medical standpoint, but can it be a predictor of how much you smoke or drink? A new study conducted at Columbia University's Mailman School of Public Health shows that it can.
Researchers at the school have found an association between trends in alcohol and tobacco consumption and health insurance coverage for women at reproductive age. The research may be especially important because it reveals serious implications for pregnant women.
"Prenatal substance use is a major public health concern, and poses significant threats to maternal and child health. The widespread availability of health insurance through the Affordable Care Act may serve as a universal prevention intervention to help reduce prenatal substance abuse," said lead author Dr. Qiana L. Brown.
Health insurance predictor
The study analyzed nearly 100,000 women between the ages of 12 and 44 who participated in the U.S. National Survey of Drug Use and Health between 2010 and 2014. Out of all the participants, 3% were pregnant when they took the survey.
After controlling for a variety of factors, including race, age, income, and education, the researchers found that health insurance coverage often predicted which substances women tended to use. The findings showed that 22% of all participants with health insurance coverage had reported tobacco use in the past 30 days. That number jumped to 33% for women who did not have insurance.
In a contrasting trend, the researchers found that 50% of insured women had reported alcohol use in the past 39 days, but that number was slightly lower for uninsured women – at 47%.
Troubling trends
When analyzing data for pregnant women, the findings revealed more troubling trends. The researchers found that alcohol and tobacco use were most pervasive during the first trimester of pregnancy, regardless of insurance status – at 19% and 22%, respectively.
The researchers point out that abusing these substances during the first trimester can have a serious impact on the development of a growing fetus. They believe that prenatal visits could be the best way to curb these unhealthy behaviors.
"Prenatal visits may present a good opportunity for screening and brief intervention regarding tobacco and particularly alcohol use," said Dr. Deborah Hasin. "Particularly for alcohol, evidence indicates that screening and brief advice can be surprisingly effective for medical patients whose drinking is greater than advisable levels but who are not alcohol dependent."
And, like a study we reported on recently, the researchers say that smoking habits in pregnant women are alarmingly high. "There is the need for greater health provider attention to smoking among pregnant women. Our results suggest missed opportunities for tobacco prevention in prenatal visits," said Dr. Silvia Martins.
The full study has been published in the journal Drug and Alcohol Dependence.
---