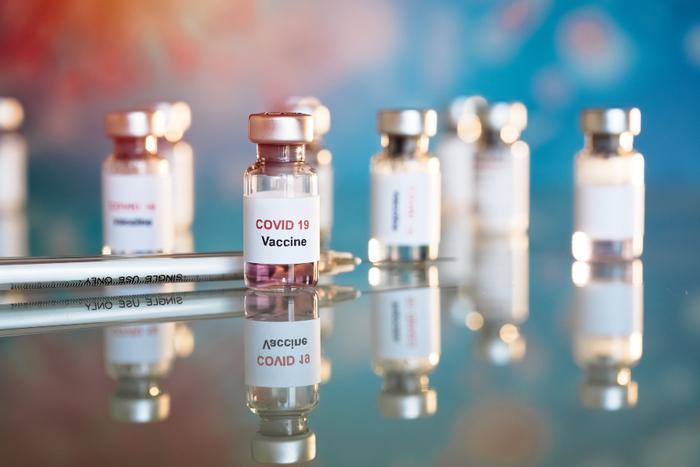 Several leading health experts and physicians are standing shoulder-to-shoulder in a rallying cry for an independent commission to review COVID-19 vaccine trial data before a vaccine is permitted on the market.
Fearing that the mistakes government agencies have made during the pandemic could multiply and put Americans at further risk, the physicians want the safeguard of an independent commission that can work independently of the U.S. Food and Drug Administration (FDA), which still regulates vaccines and can rubber stamp its approval without a separate review.
Vaccine's lack of confidence vote
The other bone of contention the experts bring up is that the public is becoming increasingly distrustful of vaccines. Earlier this month, Dr. Anthony Fauci, director of the National Institute of Allergy and Infectious Diseases (NIAID), said giving emergency approval to a vaccine that has not been thoroughly tested in clinical trials is not a good idea. 
Surveys by both Gallup and CNN showed that upwards of 40 percent of the population say they won't take an approved coronavirus vaccine even if it was free. That lack of buy-in could make things worse by impeding efforts to get the virus under control.
The notion of having an independent panel lies with Harvard Medical School professor Dr. Kathryn Stephenson. She felt that an independent commission could spur trust in a vaccine after several of her peers told her they also didn't want to get a coronavirus vaccine when it becomes available.
"I'm hearing this from my peers, from doctors and nurses. They're not anti-vaxxers. They're pro vaccine. They vaccinated their own children. But they are skeptical about this vaccine," Stephenson told CNN. 
Bioethicist Arthur Caplan, director of medical ethics at NYU Langone Health, reached the same conclusion. "We're used to this world where if the FDA or the CDC or the NAS says something is safe and effective, that's enough, but I don't think this time that's sufficient to overturn public skepticism. I think we desperately need an independent national commission," he said.
The FDA's promise 
Asked for the FDA's take on the matter, an agency spokesperson referred CNN to a blog post in Health Affairs by FDA Commissioner Dr. Stephen Hahn and two other physicians at the FDA. These officials detailed what the agency is doing to "offer reassurance that any potential vaccine will be safe and effective."
"First, the agency established clear recommendations for vaccine performance prior to the initiation of Phase 3 trials to provide assurance that any authorized vaccine will meet appropriate standards for safety and effectiveness. Second, FDA has committed to use an advisory committee composed of independent experts to ensure deliberations about authorization or licensure are transparent for the public," the officials said.