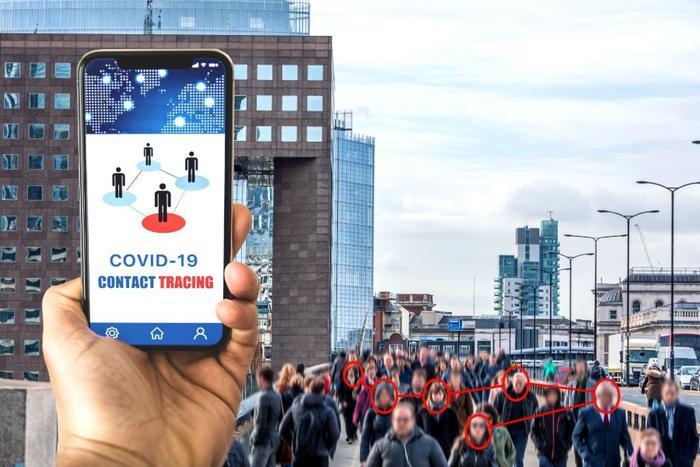 Due to the sudden spike in COVID-19 cases across the nation, contact tracing may no longer be possible in the South and Southwest of the United States. That's according to Dr. Peter Hotez, dean of tropical medicine at Baylor College of Medicine. 
In an interview with CNN's Anderson Cooper on Monday, Hotez said cases are rising so rapidly that "we cannot even do contact tracing anymore." 
Contact tracing was initially thought to be one of the most crucial ways of controlling the spread of the virus, as tracing the people a COVID-19 positive individual may have been in contact with could help identify the source and prevent others from spreading the virus. 
But given the dramatic increase in cases as of late, Hotez says, "I don't see how it's possible to even do that." 
Rising numbers 
The U.S. is nearing 3 million reported cases and more than 130,300 people in the nation have died from complications of the virus, according to data compiled by Johns Hopkins University. As of Tuesday morning, 31 states are seeing an increase of at least 10 percent in average new daily cases. 
Over the last week, there were close to 50,000 new cases each day -- the highest rate recorded so far in the pandemic. Florida and Texas reported particularly high numbers over the weekend, and at least 24 states are now pausing their reopening plans in response to the alarming increase in cases. 
"We are still knee-deep in the first wave of this," Dr. Anthony Fauci said in a Facebook and Twitter livestream Monday. "I would say, this would not be considered a wave. It was a surge, or a resurgence of infections superimposed upon a baseline ... that really never got down to where we wanted to go."
Dr. Francis Collins, the National Institutes of Health director, joined the livestream with Fauci and said Americans need to keep up their optimism and "do the right thing." That means everyone should continue heeding the recommendations of health officials by wearing masks, social distancing, washing hands frequently, and avoiding small indoor spaces that could become crowded.