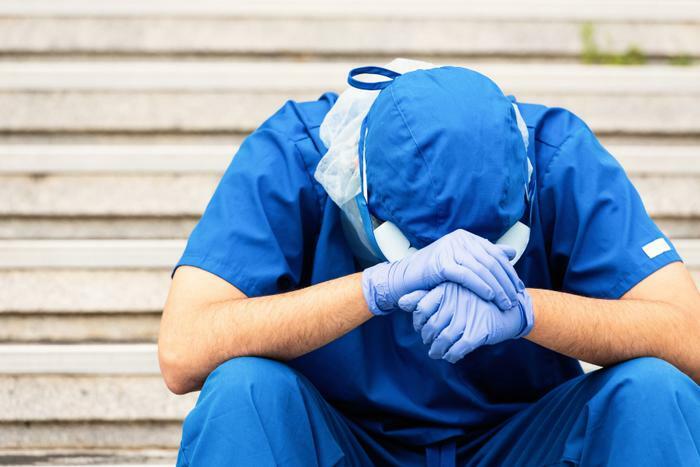 The COVID-19 pandemic has affected consumers both physically and mentally, and several recent studies have focused on the mental health concerns that have emerged or worsened over the last year.   
Now, a new study has found that health care workers worldwide have been struggling with their mental health since the start of the pandemic. The report showed that anxiety, depression, and PTSD have all steadily increased among those in the medical field. 
Increasing mental health concerns 
The researchers analyzed 65 global studies on health care workers' mental health. Their work included data starting from December 2019 and running through August 2020; it encompassed information on more than 97,000 health care workers in nearly two dozen countries. 
The findings showed that health care workers' mental health has taken a hit since the start of the pandemic. Anxiety was the most prevalent concern among the participants, as more than 22 percent of health care workers experienced a spike in anxiety as the pandemic progressed. Similarly, both PTSD and depression were identified in more than 21 percent of the health care workers involved in the study. 
On a global scale, the researchers explained that less than five percent of people struggle with depression and generalized anxiety disorders. These findings highlight just how much of a toll the pandemic has taken on those who have been working on the front lines. 
The researchers hope that these findings spark changes in the health care field so that mental health services are made more widely available to those who need them. 
Finding healthy coping skills
With stress levels higher than ever, several recent studies have looked at ways that consumers can learn to manage their mental health concerns. 
Having pets and spending time outdoors have both been found to be effective ways of dealing with depression and anxiety during the pandemic, while other studies have found that establishing healthy coping skills or adopting breathing techniques can also be beneficial for mental health.