---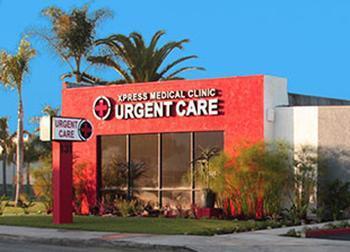 Patients increasingly don't go to see a family doctor when they are in need of health care services. They are more likely to head off to one of the growing number of walk-in clinics and urgent care facilities, or even hospital emergency rooms.
When they do, they are increasingly likely to be seen by a physician's assistant (PA) rather than a doctor. These health care providers are medically trained and licensed and work under the supervision of a physician.
Unlike doctors, they are likely to spend more time with the patient and have more intimate knowledge of their medical issues. According to the American Association of Physicians Assistants (AAPA), a PA conducts physical exams, diagnoses and treats illnesses, orders and interprets tests, develops treatment plans, writes prescriptions, assists with surgery, makes hospital rounds and advises on preventive care.
Adding efficiency
In short, they do lots of things a doctor does. Because one physician might supervise more than one PA, these providers add a level of efficiency to the health care system.
They are one sign of sweeping changes in U.S. health care, but only one. Nurse practitioners (NP) are another.
NPs are clinicians blending clinical expertise in diagnosing and treating health conditions with an added emphasis on disease prevention and health management. Like PAs, NPs are often the only provider a patient might see for routine medical needs.
The American Association of Nurse Practitioners estimates NPs conduct 916 million U.S. patient visits each year.
Innovative programs
Besides expanding the roles of non-physician clinicians, the health care system has also launched innovative programs at hospitals and clinics, usually designed to reduce hospitalization time or make it totally unnecessary.
In one such program at The Valley Hospital in Ridgewood, N.J., teams comprised of a paramedic, critical care nurse and EMT have begun making house calls on heart patients soon after their discharge.
Yes, house calls, that long-abandoned practice of a doctor coming to your house to administer treatment. In this case, the program's aim is heading off a return trip to the emergency room or admission to the hospital.
"Patients with cardiopulmonary disease, particularly those with heart failure and chronic obstructive pulmonary disease, are particularly vulnerable to re-hospitalization, especially during the transitional period after they first arrive home," said Lafe Bush, a paramedic and director of Emergency Services at Valley.
Reducing readmission rate
He notes that the 30-day readmission rate nationwide for patients with heart failure is nearly 25%. The majority of readmissions occur within 15 days of discharge.
The program, launched last August, targets patients with cardiopulmonary disease at high risk for hospital readmission who either decline or do not qualify for home care services. The team visits the patient and provides a full assessment, including a physical exam, a safety survey of the patient's home, medication education, reinforcement of discharge instructions and confirmation that the patient has made an appointment for a follow-up visit with his or her physician.
These trends have been gathering momentum over the last 2 decades, picking up speed in recent years. They are largely in response to what government policymakers described in 2008 as an "inefficient, unstable and convoluted" health care system, prompting them to put in place incentives rewarding better care instead of more care.
---