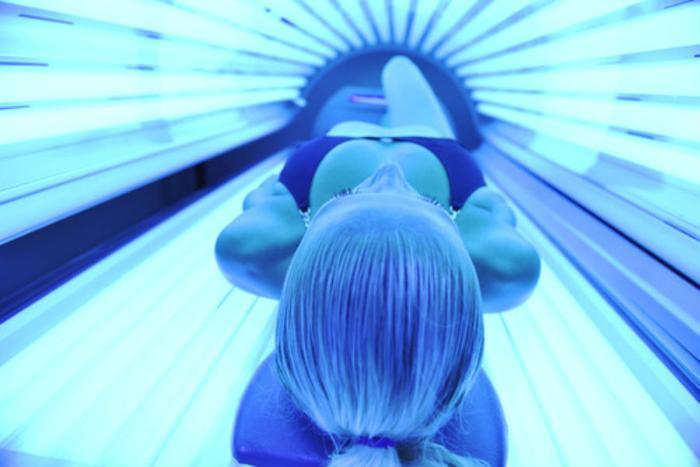 In the cold winter months, many consumers lament the loss of the warmth and sunshine they enjoyed during the summer. And with that sadness, many tans begin to fade.
Though the risks associated with indoor tanning beds have long been documented, researchers from Penn State University recently found that the decision to use a tanning bed may depend on where consumers get their health and beauty news.
"We are really trying to find out why young women engage in this behavior when most are well-aware and knowledgeable about the link between indoor tanning and skin cancer, yet they persist," said researcher Jessica Myrick. "We wanted to see if media use -- particularly how young women use media to get information about beauty and how they talk to their friends and family about beauty and health -- might influence those beliefs about the risks of indoor tanning."
The source matters
To understand the effects media might have on young women's perception of indoor tanning, the researchers recruited nearly 600 sorority members from a southeastern university.
The researchers had participants complete a survey regarding where they get their health and beauty information (either news sites, social media, or family and friends), their feelings towards indoor tanning, and their indoor tanning habits.
Those who frequented traditional news sites were less likely to frequent indoor tanning beds, which Myrick and her team credit to the harsher take many news sources might have towards the practice. Similarly, those who opted to consult with their family were also less likely to go tanning indoors.
"If they received information about health and beauty from their family, they were less likely to think that tanning is a good way to improve their mood and so, when you decrease that link between tanning and mood benefits, then you're less likely to tan," Myrick said.
Alternatively, participants who consulted either their friends or social media sites were more likely to use indoor tanning beds. The researchers found that these participants were more likely to ignore the associated health risks, as tanning was thought to make them feel better about themselves and feel more confident.
Based on this study, Myrick and her team believe that organizations that work to prevent skin cancer should start spreading their messages over social media in an effort to dissuade young women from the practice. Additionally, they say that skin prevention efforts should be intensified moving forward, and more consumers should be educated on the dangers that come with indoor tanning.
Avoiding tanning beds
In an effort to prevent consumers from using tanning beds -- and reduce the risk of developing skin cancer -- Planet Fitness gyms dropped free tanning from their promotional packages.
Though legislators found that the gym was violating several state tanning requirements, the move to end free tanning was believed to decrease gym-goers' risks of developing skin cancer, in addition to helping the immune system and halt premature skin aging.
Last summer, a study found that several states were violating mandates that ban minors from indoor tanning. At the time of the study, researchers found 20 percent of states were letting minors tan, while also misinforming them of the health risks that come with spending time in the tanning bed.
The researchers found that many tanning salons were telling patrons that tanning would treat skin diseases, increase vitamin D production, and improve the skin aesthetically -- none of which are true. Just a few months later, a new study found that over one-third of tanning salons were ignoring the minor ban.
Researchers discovered that if tanning salons were to effectively ban minors, they could prevent over 60,000 cases of melanoma, over 6,700 melanoma-related deaths, and save $342.9 million in melanoma treatment costs.