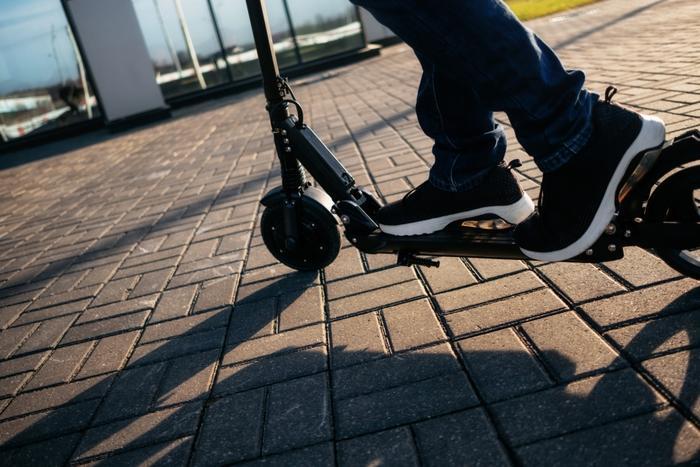 There's a new study regarding electric scooter accidents and, simply put, it's not pretty.
UCLA (University of California Los Angeles) researchers confirm an earlier ConsumerAffairs report that 1 in 3 people involved in electric scooter accidents are injured severely enough that they require emergency room-level treatment.
Fractures, dislocated joints, and head injuries are the most frequent injuries the researchers gleaned from 249 people treated at the emergency departments of UCLA Medical Center in Santa Monica and Ronald Reagan UCLA Medical Center between September, 2017 and August, 2018. The study found that nearly a third of them were carted off to the ER via ambulance, proof of how severe their injuries were.
While the stories of e-scooter-related accidents have been real head-shakers -- like the story of the man who hopped on an e-scooter drunk and ran over a pedestrian -- consumers have to realize that today's scooters are light years away from the metal kick scooters they rode on sidewalks as kids.
"There are thousands of riders now using these scooters, so it's more important than ever to understand their impact on public health," said Dr. Tarak Trivedi, a scholar in the National Clinician Scholars Program at the David Geffen School of Medicine at UCLA.
Accident details
The study reports that the most common injuries -- coming from either the scooter riders or pedestrians involved in collisions with the scooters -- were falls at 74 percent. After falls came collisions with objects (10 percent), or being struck by a moving vehicle like another scooter, a car, or a bicycle (8 percent).
A deeper dive into the study raises other points -- and red flags:
Close to 92 percent (228) of the injured people were riders, and 8 percent (21) were non-riders, including pedestrians who were struck by scooter riders or who stumbled over a discarded scooter.

Only 4 percent (10) of riders were documented to be wearing a protective helmet while riding their e-scooter.

Nearly 5 percent of patients had either a blood alcohol content greater than 0.05 percent or were perceived by physicians to be intoxicated.

Injuries fell into one of three categories: head injuries (40 percent), fractures (32 percent), and cuts, sprains, or bruises without a fracture (28 percent).

Fifteen of the people surveyed were admitted to the hospital, two of whom were treated in an intensive care unit.
"E-scooters are convenient and useful, but riders should make safety a priority. As an ER doctor and someone who uses the scooters myself, I never ride without a helmet," Trivedi told ConsumerAffairs. Trivedi said that while scooter companies typically recommend riders wear helmets, riders often defy those guidelines.
Cautionary tales
E-scooters are a growing concern for city governments -- not only from a safety perspective but from a regulatory perspective as well.
Recently, Seattle found itself in a tug-of-war with scooter manufacturer Lime. In San Francisco, Lime and competitors Spin and Bird reportedly flooded the streets with their e-scooters without going through the city's scooter permitting process, sparking a cease-and-desist letter from the City Attorney.
The scooters are also creating other legal issues. Last year in Santa Monica, California -- the so-called "epicenter of the electric scooter phenomenon" -- a lawsuit was filed against numerous e-scooter companies after a street performer was knocked over by an e-scooter.
In light of what Santa Monica's city fathers witnessed, the city began a public safety campaign with Bird and Lime, two of the leading e-scooter suppliers. As a follow-up, the city then launched a pilot program intended to make headway on administrative regulations for shared scooters and bikes.