---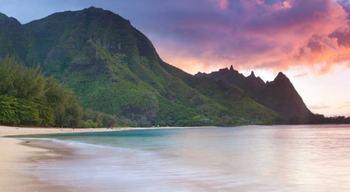 Hawaii is suing Takata and Honda, accusing them of covering up defects in Takata's airbags. It's the first state to take Takata to court over the massive recall of airbags, which have been linked to 13 deaths and hundreds of injuries worldwide.
Takata announced today that it is recalling 14 million more airbags, although it doesn't yet know which cars contain the potentially defective units.
Hawaii is seeking $10,000 for each affected vehicle in the state, estimated to be about 70,000. 
"Companies that supply and market goods to Hawai'i consumers are obligated to deliver products that are safe and to provide consumers with full, accurate, and timely information when dangers become known," said Stephen Levins, Executive Director of the State Office of Consumer Protection. "Takata and Honda put their own profits and reputations ahead of honesty and their customers' safety. We intend to hold them accountable for their conduct."
Takata is also being investigated by the U.S. Department of Justice and faces an avalanche of lawsuits. Federal regulators earlier this month said an additional 40 million Takata airbags need to be replaced, in addition to 28.8 million already recalled.
Hawaii is one of the high-humidity states where the recall was initially focused. In its suit, the state says its tropical climate puts residents at a "significantly greater risk of overly aggressive combustion, rupture, and injury and/or death caused by Takata's unsafe airbags."
---