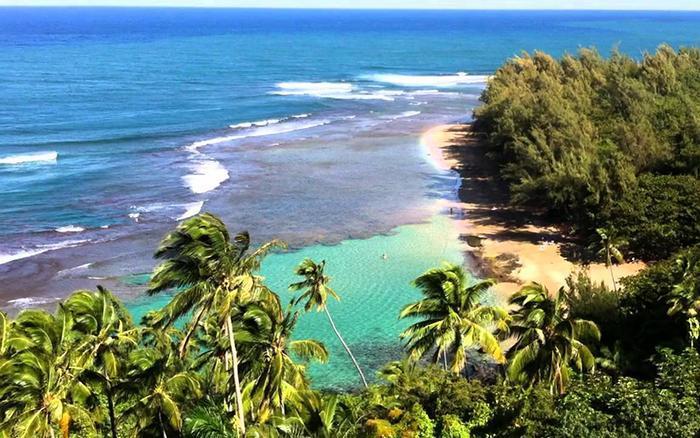 Kauai, known as Hawaii's oldest and most pristine island, has for nearly fifty years been an unlikely host to one of the world's biggest agricultural seed and chemical companies. Syngenta Corporation has amassed close to 6,000 acres on the island, sparking a backlash in recent years among some residents and local leaders.
In 2013, the Kauai City Council voted to put strict regulations on Syngenta's operations on the island. The council reportedly debated until 3 a.m. before passing an ordinance that would have forced agriculture companies working on the island to disclose what pesticides they use, the quantities, and where they spray pesticides.
The law also created buffer zones between fields where pesticides are sprayed and schools, parks, and hospitals. Farmers, who came out against the bill, would have been required to disclose to the public all genetically engineered crops that they grow, or face stiff penalties. The ordinance also required Kauai County to study "environmental and public health questions related to large-scale commercial agricultural entities utilizing pesticides and genetically modified organisms," as a recent court ruling explains.
Counties ban GM farming
At the same time that Kauai tried to clamp down on genetically engineered crops and pesticides, Hawaii County passed a law banning companies from growing any new genetically engineered crops. And Maui residents shortly afterword voted to approve a ballot initiative that similarly prevented companies from testing and growing new genetically engineered crops on the island.
The biotech industry was clearly not pleased. "Because of Hawaii's tropical climate," says a United States Department of Agriculture document, "...the state has become an attractive location for field tests of a variety of biotech crops including corn and soybeans."
Major biotech companies sued to overturn the local regulations in 2014, and a recent decision by a federal appeals court has granted the industry another victory. Over the past several years, lower district courts had sided with Syngenta, along co-plaintiffs BASF and Agrigenics, in their lawsuit against Kauai.
Environmental and food groups defending Kauai's ordinance—the Center for Food Safety, Earth Justice, and the Pesticide Action Network—as well as Kauai County, then appealed the decision to the 9th U.S. Circuit Court of Appeals, which released its decision favoring the industry last Friday.
"Kauai residents have reported experiencing medical symptoms due to contact with pesticides applied on Plaintiffs' farms," the opinion written by Judge John Callahan of the 9th Circuit explains. "Additionally, a University of Hawaii study detected pesticides in indoor and outdoor air samples collected at a Kauai middle school, albeit at concentrations 'well below health concern exposure limits or applicable screening levels," Callahan's opinion goes on.
Despite the potential concerns about pesticide pollution that the 9th Circuit opinion describes, Callahan writes that federal and state laws already adequately regulate genetically engineered crops, as well as the spraying of herbicide and other pesticides.
Not mentioned in his opinion is the news from earlier this year that the Department of Agriculture had launched an investigation into Syngenta after ten workers in Kauai were hospitalized. Syngenta site manager Joshua Uyehara told a local news channel that the workers had walked onto a site that had been sprayed with pesticides without waiting a full 24 hours, as they are supposed to do. "People were in the field four hours prior to when they should have been," he said at that time.
Protected by preemption laws
Just as local fracking bans in some cities have been overturned on the argument that they cannot preempt state laws, Syngenta and its agrochemical competitors similarly argued that Hawaii state law "preempts the [Kauai] Ordinance's pesticide provisions," with the courts agreeing.
The 9th Circuit Appeals Court released a concurrent opinion last Friday, in response to a lawsuit over Maui's law. Agrochemical companies Monsanto, Dow, and their industry trade groups had fought the Maui law. In court, Maui's City Council and Mayor sided with the agrochemical companies in that case rather than with the voters. The federal appeals court came to the same decision, that state and federal laws preempt local regulations.
Syngenta's defense in court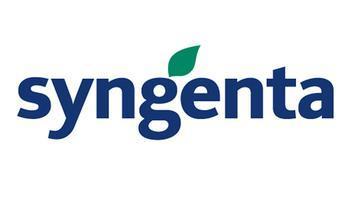 Attorneys for the food safety and environmental groups defending Kauai's ordinance had argued that companies like Syngenta could still do business in Kauai, even under the regulations. "Ordinance 960 doesn't tell the plaintiffs or anybody else, you can't do business in Kauai County. You have to follow these disclosures and you have to have buffer zones," Paul Achitoff, the attorney for EarthJustice, testified last June, according to court transcripts. "Which certainly is not interfering with their ability to do business in the county."
The attorney representing Syngenta countered that the entire ordinance needed to be struck down. "Over and over again you see references to them -- to the council members saying, We don't want to hurt the local farmers, we don't want to get the little farmers. We just want to get the seed companies. And that's what they did, and they did it in ways that are in fact irrational," attorney Paul Alston said in court.
A Syngenta spokesman did not return an interview request, but whether this court victory means very much for the company's operations in Kauai remain unclear, as Syngenta announced in September that it is planning to sell its 6,000 acres of land in Kauai and operate under contract with a different landowner in Hawaii. Syngenta is also reportedly in talks to be acquired by a Chinese chemical company for $43 billion.