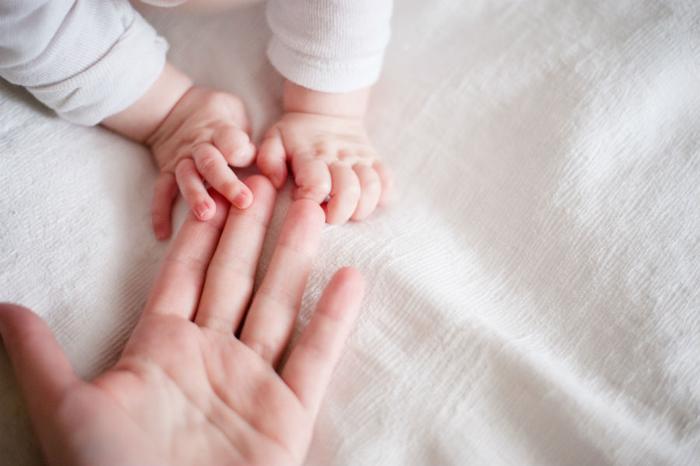 Postpartum depression affects roughly one in nine women nationwide. Symptoms and treatment may differ between women, but the effects can be lingering and powerful.
As more researchers look for ways to inform women of potential risks, a new study conducted by researchers from the University of Kent found that women who give birth to baby boys are at a greater risk of developing the condition.
"The finding that having a baby boy or a difficult birth increases a woman's risk gives health practitioners two new and easy ways to identify women who would particularly benefit from additional support in the first few weeks and months," said researcher Dr. Sarah Johns.
Importance of support
The researchers studied medical records from nearly 300 women to study risk factors associated with developing postpartum depression.
The two biggest findings were that women who gave birth to baby boys were at an increased risk of developing postpartum depression, as were women who experienced difficulties while giving birth. Mothers who had baby boys were anywhere from 71 to 79 percent more likely to have postnatal depression, whereas women that experienced birthing complications were 174 percent more likely to develop postnatal depression.
The researchers also examined the ways that women with a history of mental health or anxiety disorders fared after giving birth, and how preventative measures could be beneficial in identifying and treating postnatal depression.
The study found that though these women are typically at a higher risk for developing postnatal depression, upon experiencing birthing difficulties, they were less likely to experience depressive symptoms than other women with a similar experience.
"Postnatal depression is a condition that is avoidable, and it has been shown that giving women at risk extra help and support can make it less likely to develop," Dr. Johns said.
Associated risks
Previous studies have explored the various risk factors associated with postpartum depression, but this most recent study shows that treatment is still possible for the condition.
A study conducted by researchers from the University of San Francisco found that fewer hours of daylight can contribute to an increased risk of developing postpartum depression. The study concluded that women who are in their third trimesters during the darker months of the year, and seeing fewer daylight hours, are more likely to experience postpartum depression.
However, the researchers suggest creative ways for pregnant women to incorporate natural light into their day-to-day routines. Taking daily walks during daylight hours can help prevent postpartum depression, as can utilizing light boxes and spending time outdoors.
Another study found that women who incorporate fruit-based supplements that have amino acids and antioxidants into their daily routine were better able to ward off postpartum symptoms in the first days after birth.
Over time, the regimen was found to be successful in lowering many women's risk of developing postpartum depression and keeping mood boosted.