---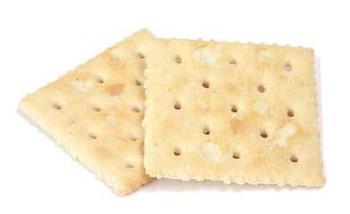 Has this ever happened to you?
You just purchased a Snickers bar, and since you haven't had one in quite some time, you tear open the wrapper and anticipate the first chocolaty bite. But then you notice something is incredibly wrong and for some reason the Snickers bar looks shorter in length.
"Maybe the company just made it smaller," you think to yourself. "Or maybe it's been so long since I had a Snickers bar, I forgot its actual size."
But then you take a closer look and realize the Snickers bar wasn't made smaller, a piece of it was actually chewed off and eaten.
And after doing a little detective work and speaking to a few people, you realize that a worm or a bunch of bugs got into the candy's packaging, which grosses you out even further.
Happens a lot
It may surprise some, but packing mishaps happen all the time. From candy bars being eaten before you open them, to dog food having ants in the package, to items having a moldy or a bad smell once they're opened.
It happened to Judy of Burlington, Wis. She made soup for her son, but something went very wrong.
"I made my 38-year old son a bowl of soup last week," wrote Judy in a ConsumerAffairs posting. "He crushed up the crackers, put them in his soup and took a spoonful. He had to spit it out in the wastebasket. He said, 'Ma, are you trying to kill me?' I took the package and then smelled them. It was horrible. It smelled like kerosene or something."
"Maybe there was a problem with the packaging material, but I had to throw away two boxes that smelled the same way. I think I will be changing brands also," wrote Judy.
Val of Evansville, Ind. experienced a packaging nightmare too, when her son opened a box of Pop Tarts.
S'more bugs
"My son opened a new package of S'mores Pop Tarts and found bugs on them," she wrote.
"The bugs are exactly like those pictured on Pop Tarts in another recent review. We have contacted Kellogg's to notify them, but have not had a response. We will not be purchasing more Pop Tarts and likely will not purchase Kellogg's products if we do not get a response from the company.
But what's the best way to get that response if you received an item with bad packaging? And what's the first thing you should do?
What to do
"You want to call the consumer complaint coordinator in your state," said Stephanie of the U.S. Food and Drug Administration (FDA), in an interview with ConsumerAffairs. You can find a list of regional offices here.
"The district office will let you know what the process is to file a complaint and tell you what else to do, but they're the ones who are best equipped to tell you how to handle those complaints."
"If you find a foreign object in your product, they'll take that and enter it into the system and take action from there," said Stephanie.
Jenny, who is a consumer complaint coordinator with the FDA, in Baltimore, Md., said calling your local coordinator is important so a file can be opened.
"You could either record the incident with us [by phone] or send an email to us," she explained. "You would need to include the location where you purchased the product, the product code, the expiration date and the problem that you had with the problem and what you witnessed when you received it."
In addition, Jenny says a consumer complaint coordinator will always follow up with the manufacturer to see if the packaging problems stem from where the item was kept or if something went wrong while it was being distributed from the warehouse to the store.
And Jenny says contacting a consumer complaint coordinator, instead of just contacting the place you purchased the item, will help the FDA stay on top of manufacturers in the area, to ensure packaging problems get fixed.
In most cases, an online or physical store will simply replace the product for you if it has bad packaging, says Jenny, but it's still very important to file a complaint.
---