---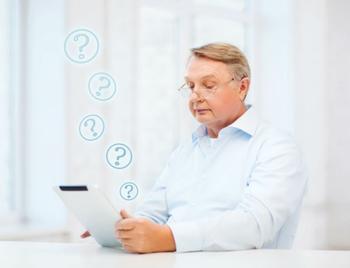 A credit card is like a loan, and when you borrow money, there's usually a long and all-encompassing agreement that goes along with it.
Ever read your credit card agreement? A study by CreditCards.com found 46% of cardholders "never" or "hardly ever" peruse the legal agreements that come with credit cards. When researchers asked consumers who had read the agreements to describe them in one word, 71% chose a negative adjective. The top choices were "lengthy," "long," and "verbose."
Matt Schulz, CreditCards.com's senior industry analyst, says unreadable contracts are a hazard because in many cases, consumers are unaware of what they're signing up for.
"If you don't know all the fees that come with a card, for example, how are you supposed to work to avoid them?" Schulz asked.
A model for the industry
The Consumer Financial Protection Bureau (CFPB) has developed a prototype credit card agreement it says lenders should use as a model to make these documents understandable. While its use is not mandatory, it's apparent many lenders are making an effort to make their terms more understandable.
CreditCards.com said that, before the CFPB's intervention, the average credit card agreement was written at a 12th-grade level and included about 5,400 words. Now, the average agreement has been whittled down to 4,900 words, which takes a typical adult about 20 minutes to read. But it is still written at an 11th grade reading level, and CreditCards.com says that may still shoot over the head of the average consumer, who reads at a 9th grade level or below.
Best and worst
The study found HSBC Bank Platinum Rewards Card has the easiest application to read and understand, since it is written at an 8th grade level. The most difficult was Synovus Bank Visa or MasterCard, which requires a year of graduate school to fully understand.
"These contracts are so daunting that many people never even try to read them," Schulz said. "But the sad truth is that experts say the average American reads two or three grade levels below the highest grade they finished in school, so even if they did try to read their credit card agreement, a lot of it would simply go straight over their heads."
What to look for
What are the important parts of a credit card agreement? Here are some things to look for:
Date of the month that payment is due
Date when a late fee is assessed
The amount of the late fee
Annual fee, if any
Interest on balances
Interest and fees on cash advances
Balance transfer fees
Credit limit
---