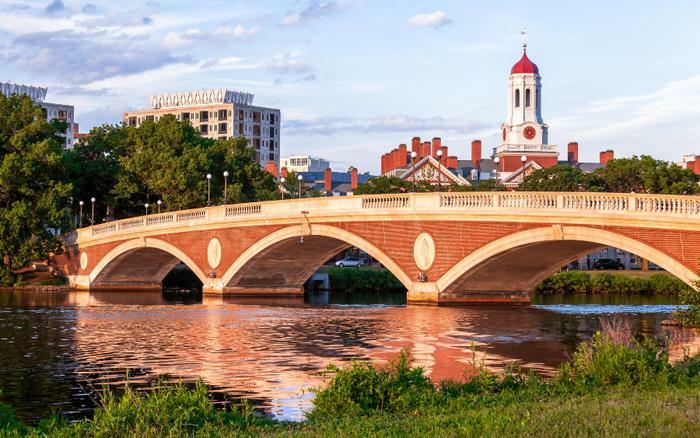 When students consider a college or university, they often consider what experts say are the best institutions of higher education. On both of its annual lists of the best colleges in the world and the U.S., AcademicInfluence.com has ranked Harvard as the top option.
But picking a college is a big decision – and a very expensive one – so a lot of personal and individual considerations should go into the choice. Jed Macosko, a physics professor at Wake Forest University and president of AcademicInfluence.com, advises students to pick a school that closely matches their interests.
"For example, if you are interested in pre-med, engineering, or business, you can find the schools that other students with those same interests have selected," Macosko told ConsumerAffairs. "If these students, whose interests match yours, have been accepted at more than one college, their choices can really show you which schools are considered the best for those fields, and often there's a lot of collective wisdom that can be gained by looking at big data."
Financial fit
Mark Kantrowitz, the president of PrivateStudentLoans.guru, says students should look for a financial fit as well as an academic fit because of the huge cost of a four-year degree. That involves avoiding unreasonable student loan debt.
"Student loan debt is reasonable if it can be repaid in ten years," Kantrowitz told us. "If total student loan debt at graduation is less than the student's expected annual starting salary, it can be repaid in ten years or less."
Dr. Adedayo Akande, president of University of Health Sciences Antigua, agrees that matching a college with the student's academic interests is an important consideration. He also says students should not overlook some of the benefits of starting their education at a community college.
"Smaller class sizes offered at community colleges allow students to have more personalized attention when compared to larger universities," Akande said. "Another pro (advantage) is that community colleges typically offer a lower cost of education while courses can be easily transferred upon joining a university."
Check the important boxes
Neeta Vallab, the founder of MeritMore, which helps students manage the admissions process, told us that students should start with a list of colleges that check important boxes for them. That might include things like area of study, location, size, mentorship opportunities, and out-of-pocket expenses. 
"Secondly, a student should also consider the strength of the alumni network, quality of career placement services, and scope and quality of experiences outside of the classroom," she said. "As a student researches colleges and narrows the initial list, they should still go into the process applying to multiple colleges as this will give them the opportunity to make a choice from various offers."
How many different applications should a student file? Vallab says seven is a good number to start with, but students may consider up to 20 colleges and universities. If a student receives acceptance letters from multiple institutions, Vallab says they should evaluate all of the offers to determine the best fit, both academically and financially.