---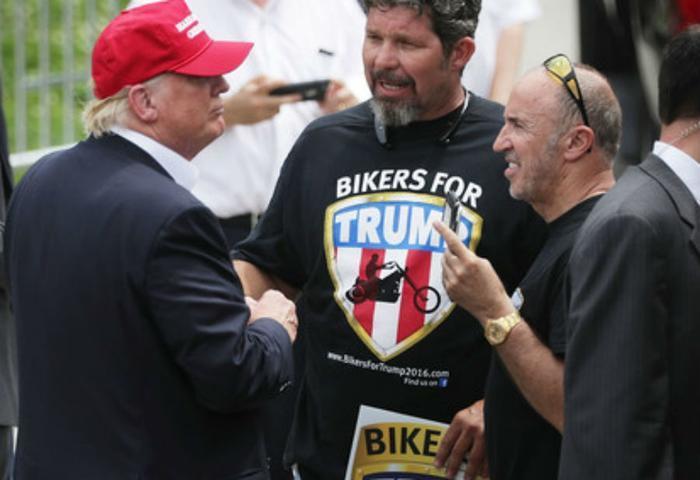 Volkswagen and Harley-Davidson are both sort of iconic. VW sort of symbolizes frugality and modesty. Vice Presidential candidate Tim Kane drives a VW. Harley motorcycles sort of symbolize wanton excess and machismo. Donald Trump would probably ride one, except for the hair issue.
And, it turns out, they are similar in another way as well: both companies have been caught fiddling with emission control devices on their products. 
The Justice Department revved up its publicity apparatus yesterday and announced that Harvey-Davidson has agreed to pay a $12 million fine and spend $3 million to help reduce air pollution.
Harley sold about 340,000 "super tuners," devices that cause motorcycles to emit more air pollution than the company certified in its application to the Environmental Protection Agency, the announcement said. 
"Given Harley-Davidson's prominence in the industry, this is a very significant step toward our goal of stopping the sale of illegal aftermarket defeat devices that cause harmful pollution on our roads and in our communities," said Assistant Attorney General John C. Cruden, head of the Justice Department's Environment and Natural Resources Division. 
"Anyone else who manufactures, sells, or installs these types of illegal products should take heed of Harley-Davidson's corrective actions and immediately stop violating the law," Cruden warned.
Improved performance
The tuners improve a motorcycle's performance but also increase emissions of hydrocarbons and nitrogen oxides (NOx), just as the deceptive emission devices on VW diesel vehicles allowed the cars to emit more NOx than allowed.
A Harley-Davidson spokesperson said the comparison to VW was inaccurate.
"The Pro Super Tuner was not part of the motorcycle's original equipment and was not used in certification testing or any pre-sale application at all. It was an aftermarket device used to adapt engine parameters for use with after-market equipment. And it is and was perfectly legal to use in race conditions," said Pat Sweeney, director of communication integration.
"This settlement is not an admission of liability but instead represents a good faith compromise with the EPA on areas of law we interpret differently, particularly EPA's assertion that it is illegal for anyone to modify a certified vehicle even if it will be used solely for off-road/closed-course competition," said Ed Moreland, Harley-Davidson's Government Affairs Director. "For more than two decades, we have sold this product under an accepted regulatory approach that permitted the sale of competition-only parts. In our view, it is and was legal to use in race conditions in the U.S."
Under the settlement, Harley-Davidson will stop selling the devices in the United States by August 23.  Harley-Davidson will also offer to buy back all such tuners in stock at Harley-Davidson dealerships across the country and destroy them. 
The problem with excessive hydrocarbon and NOx emissions is that they contribute to harmful ground-level ozone and NOx also contributes to fine particulate matter pollution, which can cause serious health effects, including increased asthma attacks and other respiratory illnesses. 
Children, the elderly, and people with pre-existing respiratory disease are particularly at risk of health effects from exposure to these pollutants. 
Besides trashing the illegal devices, Harley agreed to spend $3 million to fund a project that will help repair some of the damage the devices allegedly caused.
Wood stove menace
The project? Getting rid of wood stoves. Traditional wood stoves are popular in rural areas, especially mountainous ones, where there is plenty of renewable fuel -- namely, trees -- and not many natural gas lines. But put a lot of woodstoves in a neighborhood and the air quality quickly deteriorates.
The smoke produced from wood stoves and fireplaces contains over 100 different chemical compounds, many of which are harmful and potentially carcinogenic, according to the New Hampshire Department of Environmental Services. "Wood smoke pollutants include fine particulates, nitrogen oxides, sulfur oxides, carbon monoxide, volatile organic compounds, dioxins, and furans," the department says in an advisory. 
Many mountain communities -- including the posh ski resort Vail, Colorado -- prohibit wood-burning stoves or have rules about when they can be used. The Harley project will fund replacing the wood-burners with cleaner-burning wood stoves.  
---