---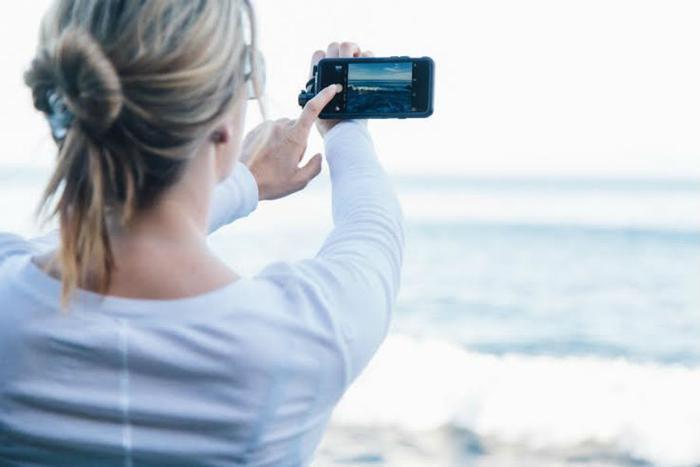 The Selfie Stick may have good intentions, but in many ways it still comes up short (pun intended). Although it's able to capture a wide angle, there is no way to ensure camera stability. Also, there's the fact that you're holding out a rather long stick which may be bothersome to those not part of the photo.
Seeking a solution to these problems, Justis Earle came up with Hansnap: a device that can essentially turn any object, including your hand, into a stabilizer for better photography and videos.
Simple and effective
"I was crowd surfing at a metal concert with my wife on Valentine's Day,"  Earle told ConsumerAffairs. "I wanted to capture first person footage of myself floating on a sea of hands, but I didn't want to drop my phone in the mosh pit. I thought of using a GoPro, but I don't own one and my phone is already so handy, I just needed a way to use it better."
Hansnap (as the name alludes) snaps right onto your hand, so the risk of dropping your phone is eliminated making it ideal for outdoor adventures. Your footage will also be more stable, and you're no longer carrying a device that is banned in many amusement parks, festivals, and museums.
Capability and compatibility
How does Hansnap measure up to the Selfie Stick? "The Selfie Stick is annoying at best and harmful at worst," says Earle, who also asserts that most people don't need the extension value of the stick to get a good picture – "Your arm is enough."
Hansnap has also partnered with Deathlens who make wide angle lenses and the widest smartphone fisheye on the market ... "for those who want to get more of the scene, but don't want to get kicked out of Coachella." The device features a universal adapter plate that will not only fit onto almost all phones, but also works with tablets and even GoPros, too. "As smartphones rapidly become the best computers and cameras around, we think it is imperative to build cool tools to help us use them better," says Earle.
It's easy to use, too. Just peel off the cover and stick it to the back of your handset. Then click in the strap and hook it around your wrist or the palm of your hand. The device can also be strapped to inanimate objects, such as tree branches or railings.
As of yesterday, Hansnap was 116% funded on Kickstarter. Earle says the team has already begun manufacturing to ensure a quick delivery and that after the campaign closes on 12/3, Hansnap will be available for pre-order on HANSNAP.com
---