---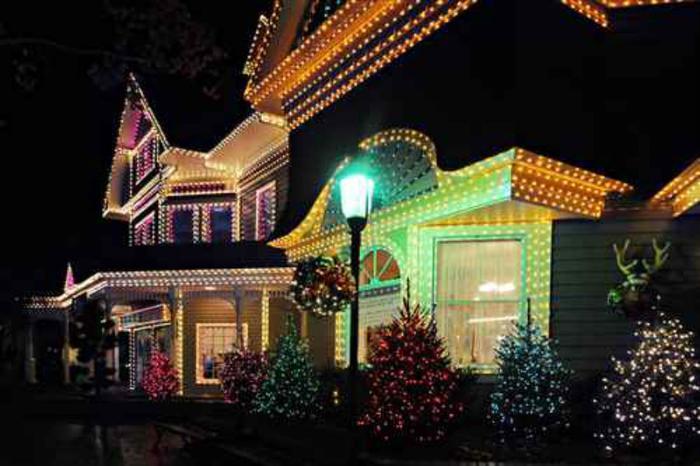 Behind every strand of holiday lights hung is a person who triumphed over a tangle. But not everyone is so lucky as to have a knot be their biggest problem: for some, hanging holiday lights can become a health hazard.
"About 200 people a day suffer decoration-related injuries," says Patty Davis, a spokeswoman for Consumer Product Safety Commission (CPSC). The annual quest towards home illumination sent about 13,000 people across the country to the emergency room last year, according the CPSC.
"It's such a great time of the year, but then we see a mix of different injuries related to the holiday season," says Dr. Michael Hocker, chief of emergency medicine at Duke University Hospital in Durham, North Carolina. "We see a lot of people falling off ladders."
Falling off ladders leaves many individuals with traumatic brain injuries, foot injuries, or even the inability to live independently.
Foot injuries
Injuries to the foot are especially common, as landing directly on your feet after falling off a ladder can cause serious heel injuries. With the heel bone being the key player that it is, everyday moments will become very painful and walking across uneven surfaces will be difficult.
"A heel bone fracture is a terrible, life changing event, and I see too many of these cases around the holidays after people fall off their ladders," said Pedro Cosculluela, M.D., a Houston Methodist orthopedic surgeon who specializes in the treatment of foot and ankle problems.
"Heel bone fractures are commonly associated with skin and soft tissue injuries, which need immediate medical attention because they can quickly lead to infection," explains Cosculluela. "The biggest complication these patients face isn't the surgery, but wound healing, as traditional, long incisions can injure the skin's blood supply which lengthens the healing process."
He encourages people to take extra precautions when hanging holiday lights.
Precautions
Keep those spirits as bright as your home's exterior without landing in the hospital. Just follow these tips:
Hire out if you can afford it. If you're planning an all-out, Griswoldian light extravaganza, consider hiring a pro to reduce the risk of falling off a ladder.

Assess your physical abilities and limitations

. Individuals with risk factors such as balance issues or those taking blood thinners should avoid climbing ladders.

Survey the weather

. If a winter storm rolls in, you may want to reschedule your decorating efforts. No need to hang lights when it's ten degrees below zero and icy.

Make sure you have firm footing

. Inspect the ladder prior to use. Be sure it extends to at least three feet above the roof. Secure it to the house while in use to prevent falls, and have a helper hold the ladder.
---