---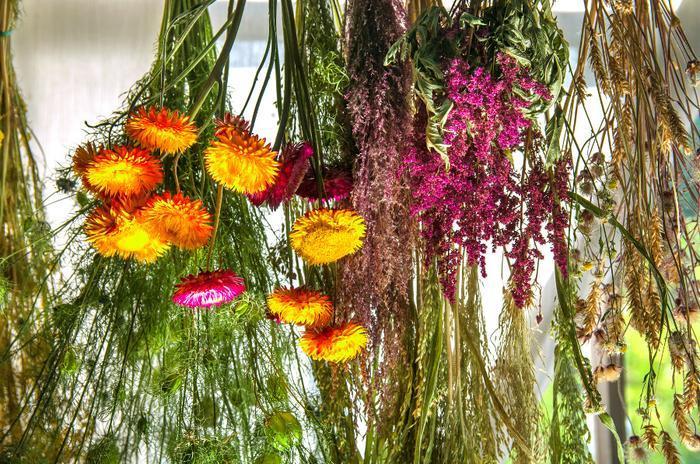 Hanging from a balcony can be a good thing -- if you're a plant. This is the perfect time of year to plant in small spaces. Most balconies don't have a ton of room but they do have enough to plant both cool and warm season vegetables
You probably won't be able to feed your crew the whole summer on these but herbs are a perfect choice if you are a gardener with limited space. They will add a tremendous amount of flavor to your food and they attract bugs, but the good kind of bugs -- bugs that are beneficial to your garden and that repel insects. They do a lot for the amount of space. They serve not only your family but also a purpose.
Kale is all the rage on every green menu and not just in the health food stores -- it has become mainstream and it has tremendous health benefits. It will be easy to grow and it is very nutritious.
Salad greens are just an all-around plant. They do well in the cool wet season but they also thrive in hot weather. It is probably a good idea to plant lettuce and greens from seeds; it's much cheaper and you will be able to treat yourself to a wide variety including all the old standbys.
The staple of every garden is the little red balls that are bursting with flavor -- the juicy tomato. They are a summer treat, but it can be challenging keeping them healthy when the weather gets damp. In order to keep them healthy you need a great deal of heat and the leaves need to stay dry. You can keep them in large pots under an awning and that will allow you to control the water.
Potatoes are also a great addition to your garden, even if you're not in Idaho. There are many varieties and they do grow well. You don't need to give up tons of space, either. Special "grow bags" and tall containers designed for potatoes mean you can grow spuds on your balcony.
Jack and the beanstalk really wasn't a tale too tall except for the length of the bean stalk. Good luck getting one to grow to the sky, but Jack's grew overnight and yours can also. Push in a bean and you'll have a sprout in a few days. Small spaces will allow you to plant a variety of beans.
Nothing screams summer like fresh veggies and how wonderful to be able to toss a salad with your own homegrown vegetables from your own little garden no matter how small your space may be.
---