---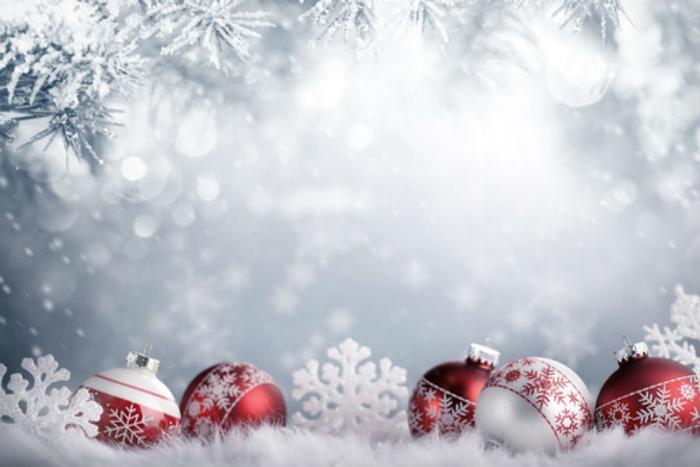 The Ghost of Christmas Past may wear a white robe, but the Ghost of Christmas Decorating Trends Past wears cardboard ornaments, fragile glass balls of every color, and a wig made of tinsel (probably).  
But a new era of holiday decorating seems to be dawning, as new poll results indicate that the most wonderful time of the year is getting a makeover.
In a U.S. nationwide survey to identify the latest Christmas decorating trends, including preferences on style, lights, and color themes, only 47% of consumers chose decorating styles considered traditional, which means the majority of consumers are now exploring new ways to decorate for the holidays.
Fueled by creativity
Perhaps thanks to the wealth of information on the internet through sites like Pinterest, more people are infusing their own unique style into holiday decorating.
"People have access to more Christmas decorating ideas than ever before and they're incorporating them into newer design styles to make their holidays unique and memorable," says Frank Skinner, director of Marketing for Christmas Lights, Etc.
"We're seeing a renaissance in Christmas decorating styles," says Skinner. "More people are experimenting with different ways to express their holiday creativity."
Whimsical touches
With creativity playing an ever-larger role in holiday decorating, the theme 'traditional with a twist' has come to be favored by many. Over 14% of consumers say they've decked their halls using a whimsical/fun style.
Joyce Miller-Konstantinow, owner and designer of Blooms & Rooms Design Studio represents one example of this growing new trend.
"My favorite is and always has been a whimsical twist on traditional decorations," she says, adding that even a traditional holiday song can be an inspiration for her color scheme.
"This year, my inspiration is 'Baby It's Cold Outside,'" says Miller-Konstantinow. "I use red and white plaids and cable knitted pillows accented with snow, red berries, and hot chocolate."
New takes on color
The way consumers incorporate color into their holiday decorating is also changing.
The top Christmas color among the 2,000 participants surveyed may surprise you: while red came in a close second place, white was the winner at 78%. Green was selected by 69%, and gold and silver came in at 35% and 28%, respectively, leaving the shimmery duo secure in their roles as accent colors only.
Color also gets in on the 'traditional with a twist' theme; many are opting to put a new spin on classic colors. Jeff Rice, owner of Décor Designs, for example, recommends substituting traditional holiday colors with fun variations.
"Try chartreuse or olive green mixed with traditional red or perhaps use copper and bronze accents instead of silver and gold," he says.
He also echoes the idea of choosing colors to match other holiday elements.
"Pick a favorite wrapping paper, stocking, tree skirt or ornament and build your color story around it," says Rice. "Adding a neutral third color like cream or bronze will unify and balance other non-traditional, contrasting colors."
---