---
You've probably never heard of HEI Hotels & Resorts, but you may have stayed at one of the Hyatt, Sheraton, Marriott, or Westin hotels the company operates. If so, you could be among those whose personal information has been swiped by hackers who penetrated the company's point-of-sale systems.
Even if you did no more than order a drink in the bar and pay the tab on your credit card, hackers coulld have you name, credit card number, expiration date, and verification codes. 
HEI says it found malware in its system at 20 hotels across the country and says that data collection may have started as early as March, 2015. 
The affected hotels are: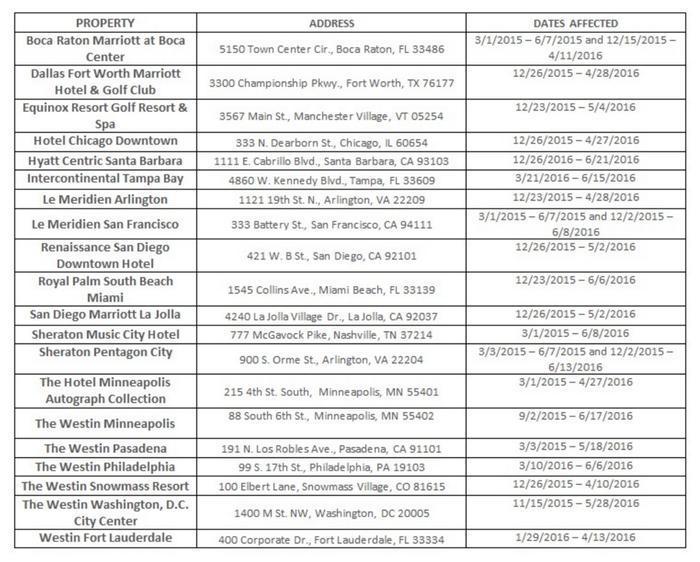 "We are treating this matter as a top priority, and took steps to address and contain this incident promptly after it was discovered," the company said in a prepared statement. 
HEI said it discovered the malware in its system as it was performing an upgrade. It has now been disabled and the upgraded system will be more secure, the company said. 
If you stayed at one of the affected hotels, you should check your credit card statements for suspicious activity. More information is available on the HEI site.
---