---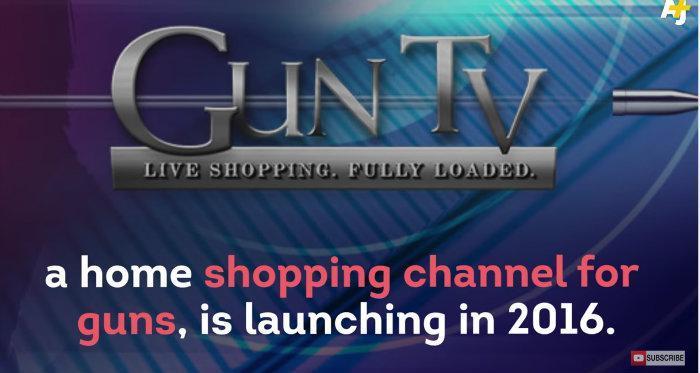 It's kind of surprising that it's taken so long for a cable and online shopping channel dedicated solely to guns and accessories but, at last, the vacuum is being filled by something called -- what else? -- "Gun TV."
The channel is based in Palm Springs, Calif., not far from San Bernardino, where 14 people were killed and many more injured in an assault by two individuals wielding assault weapons. 
"Gun TV" is expected to debut January 20, later expanding to 24-hour programming.
The idea is pretty simple. Like QVC or the old Home Shopping Network, show hosts will display and demonstrate various guns, which viewers can then order online. 
The channel will "drive an important social responsibility message using a national platform to reach the masses," its promoters claim.
"The channel will initially air from 10 p.m. to 4 a.m., with the goal of running 24 hours a day. Partially an educational network, the channel will air three minutes of firearm safety segments every hour," according to Gun TV's YouTube page.
It goes on to say that the channel will "address the need for education, information and safety regarding firearms commerce in America, while responsibly offering extraordinary access to purchasing the most diverse representation of firearms in the world."
But no, the channel won't be just about guns. It will also include such things as "women's concealed weapons apparel" and odes to "generational grandfather, father, son big game hunting and camping."
Ordering a gun from the channel won't be quite as simple as ordering a candlestick from QVC. The channel will take orders from viewers and then channel them to a licensed gun retailer near the purchaser's home.
---