---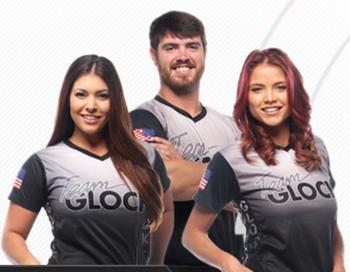 Guns are sort of like airplanes. Everybody knows they're dangerous so you have to be really careful with them. Likewise, when safety defects are found, they need to be fixed quickly.
In the aviation world, the Federal Aviation Administration and other agencies enforce safety rules and certify aircraft designs. But what about guns? They're not regulated by the U.S. Consumer Product Safety Commission, Food and Drug Administration, or any of the many agencies that oversee various consumer goods and services.
But that's not stopping Massachusetts Attorney General Maura Healey from opening her own investigation into alleged safety defects in certain Glock and Remington weapons.
The investigation came to light when the companies filed suit to block Healey's investigation, saying it was overly intrusive, according to a Bloomberg report. The companies said Healey was demanding internal company documents incuding safety-related complaints from customers.
Hair trigger
The Glock, which is widely used by police departments around the country, has long had a reputation for having a hair trigger. It fires with relatively little pressure, and its safety mechanism is built into the trigger, which some critics say is counter-intuitive and ineffective. The company has said it is safe when handled by properly trained users.
Remington has had two recalls of its hunting rifles in recent years because of accidental discharges blamed on an excessive bonding agent in the trigger assembly.
The manufacturers might be said to have jumped the gun by filing suit against Healey before she filed suit against them, but they were apparently spooked when Healey used the Massachusetts consumer protection law to demand the companies' internal documents.  
A little gun shy
The gun industry is already a little gun shy when it comes to Healey, who in July moved to ban the sale of military-style rifles that had been altered to evade the state's ban on assault weapons.
A Healey spokesperson said the gun manufacturers' response to Healey's request is "unfortunate."
"As the chief law enforcement office in Massachusetts, we are seeking that information to better inform our residents and to protect them from any safety or manufacturing issues with guns sold here," Cyndi Roy Gonzalez said. "It's unfortunate that these gun manufacturers have taken our office to court rather than comply with a simple request for consumer complaints and related information."
---