---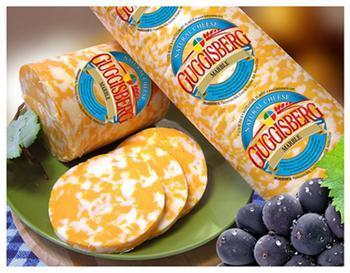 Guggisberg Cheese Inc. is initiating a recall of certain colby cheese products after receiving reports of a possible listeria contamination.
Listeria monocytogenes is an organism that can be potentialy fatal to young children, the elderly, or consumers with frail or compromised immune systems. However, even healthy consumers can experience symptoms such as high fever, severe headache, stiffness, nausea, abdominal pain, and diarhhea. Pregnant women who are infected stand the chance of having a miscarriage or stillbirth.
The products were produced by Guggisberg Cheese Inc. and Deutsch Kase Haus, LLC between September 1, 2016 and January 27, 2017. They were packaged in clear plastic and sold at deli counters and in retail stores in Ohio, Indiana, Michigan, Pennsylvania, Kentucky, Illinois, and West Virginia. There have thus far been no reports of illness related to this recall.
The full list of recalled products, including information about the product, size, universal product code (UPC), and "Use By" dates can be seen below: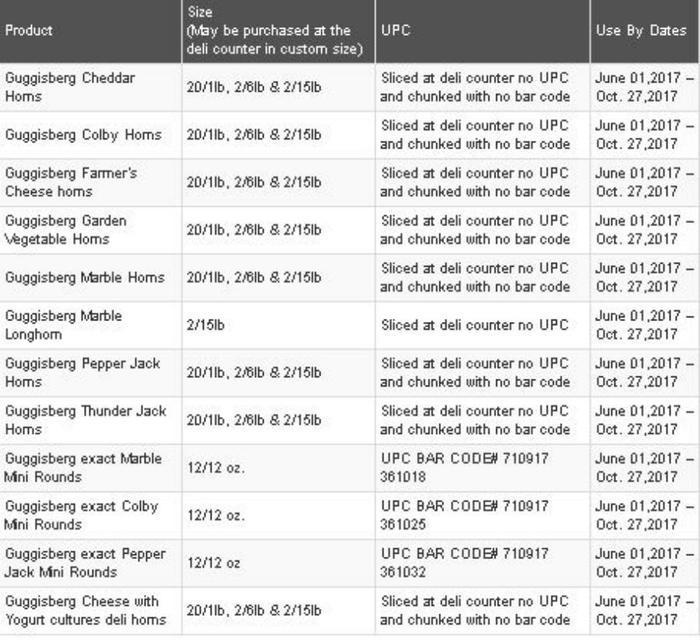 What to do
Consumers who have purchased any of the recalled products are urged to either throw them away or return them to the place of purchase for a full refund.
For more information, consumers can contact customer service representative Ursula Bennett at 330-893-2500, Monday through Wednesday and Friday, from 8:00 a.m. to 4:00 p.m. EST. 
---