---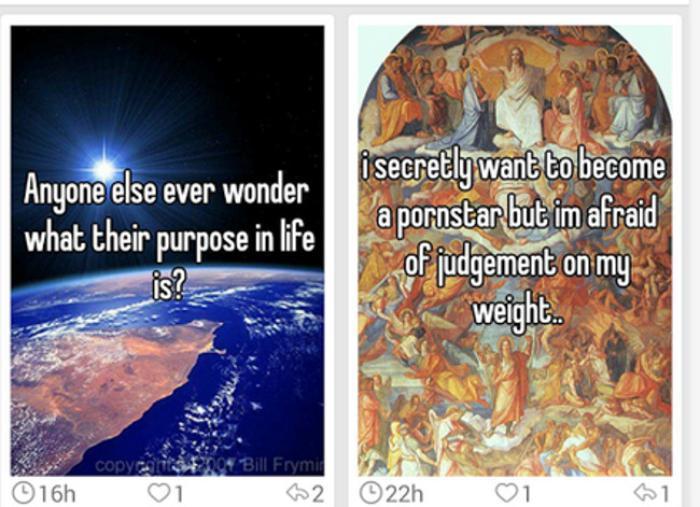 Last October, an online war broke out between the U.K.'s Guardian and Whisper, the anonymizing app and social media platform which billed itself as the "safest place on the Internet."
Basically, the Guardian published a series of apparently devastating exposes alleging that Whisper actually tracks some of its supposedly "anonymous" users, and furthermore shared some of this data with the U.S. Department of Defense (which was interested in learing the general regions where U.S. soldiers Whispered thoughts about suicide or self-harm).
Representatives for Whisper officially denied the Guardian's assertions.
Complex "clarification"
This week, five months later, the Guardian published a set of "Corrections and Clarifications" which seem to withdraw most of its earlier claims made against Whisper.
The single paragraph, dated March 11, is 354 words long and ends with the sentence, "The Guardian has clarified an article about Whisper's terms of service and removed an opinion piece entitled "Think you can Whisper privately? Think again."
The paragraph is densely written and rather difficult to read, especially considering it was written by professional mainstream journalists (as opposed to bureaucrats, say). But among other things, the statement says that, contrary to the Guardian's own earlier reports, "the public cannot ascertain the identity or location of a Whisper user unless the user publicly discloses this information, that the information Whisper shared with the US Department of Defense's Suicide Prevention Office did not include personal data, and that Whisper did not store data outside the United States."
In other words, the Guardian claimed its own apparent bombshells turned out to be non-shells.
Or did they? Chris Ip at the Columbia Journalism Review analyzed the Guardian's correction and pointed out that, while the "densely worded statement appears to invalidate" the earlier claims, "none of [the Guardian's correction] invalidated the core allegation of the original reporting: whether Whisper tracked users who opted out of geolocation for story ideas — as The Guardian claims — or only did so when posts involved suicide or illegal activity, which Whisper says."
So despite the Guardian's own apparent retractions this week, the core basis of the five-month-old disagreement between it and Whisper still appears to be unresolved.
Can anyone truly be anonymous on the Internet? Despite Whisper's claims (and the Guardian's apparent endorsement of them), the safest assumption still appears to be "no."
---