---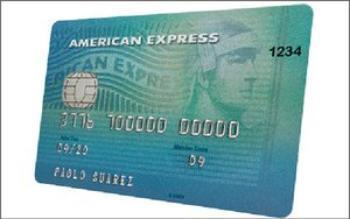 American Express has taken its lumps lately, losing about eight percent of its business when Costco defected to Visa. It also lost co-branding deals with Fidelity Investments and JetBlue, but on the plus side, it has more than doubled its share of Latino consumers.
Between 2005 and 2015, the number of Latinos with American Express cards more than doubled from 1.7 million to 3.7 million, for a net gain of nearly two million customers, according to Packaged Facts, a market research company.
Regardless of what Donald Trump may think, the Latino market is vitally important to any national brand. In sheer numbers growth alone, Hispanics dwarf other ethnic groups, likely accounting for more than half the U.S. population growth over the next decade.
In ten years, Hispanics will account for one in five Americans and will be on the verge of becoming a majority in California and Texas. That's a lot of credit cards. 
Increasingly affluent
It's not just that Hispanics are a growing part of the population; they're also an increasingly affluent group and are viewed as a "pillar of growth" for the financial services industry, according to David Sprinkle, research director, Packaged Facts.
For example, between 2005 and 2015 growth in credit card use by Latinos grew 11 times faster than it did among non-Hispanics (44% vs. 4%). The 5.1 million additional Latinos with credit cards accounted for around half (49%) of the growth in the number of consumers using credit cards, Sprinkle said.
Millennial Latinos are especially important to the financial services industry, simply mainly because Hispanics on average are younger than non-Hispanics. As a result, millennials account for a greater share of the Hispanic population. 
Hispanic millennials (those in the 25- to 34-year-old age group) make up 25% of the Hispanic population, while non-Hispanics in this age group represent just 16% of the non-Hispanic population, per the report.
Longterm, Amex' prospects still look bright enough that one of their biggest shareholders, Warren Buffett, recently defended his fund's investment in the company and said he had no intention of dumping it.
---