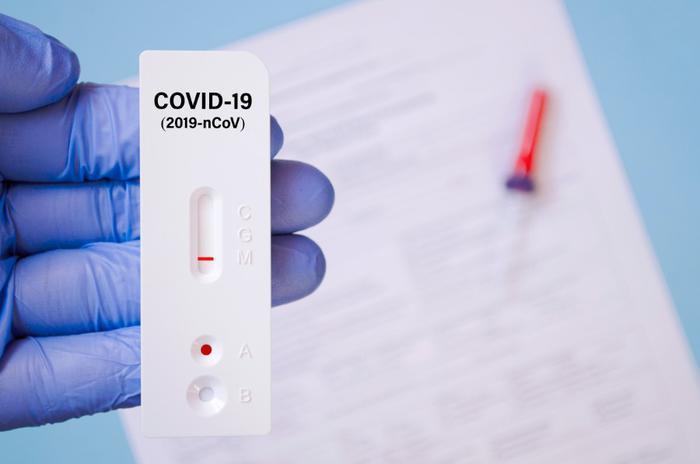 A bipartisan group of governors has partnered with the Rockefeller Foundation to ramp up use of coronavirus antigen tests. Together, those involved want to mitigate a shortage of these tests and create a testing strategy in the United States.
"As the nation continues to face severe testing shortages and delays, this is the first interstate testing compact of its kind among governors during the Covid-19 pandemic," the Rockefeller Foundation said in a statement. 
So far, seven governors (from Louisiana, Maryland, Massachusetts, Michigan, Ohio, North Carolina and Virginia) have signed onto the pact. Additional states, cities, and local governments may join the compact in the coming days and weeks, according to the statement. 
Acting in the absence of a federal plan
The White House has yet to unveil a national coronavirus testing program. The governors involved in the compact want to buy more than 3 million coronavirus antigen tests to limit the spread of the virus and help facilitate the ongoing effort to safely reopen states.
"With severe shortages and delays in testing and the federal administration attempting to cut funding for testing, the states are banding together to acquire millions of faster tests to help save lives and slow the spread of Covid-19," said Maryland Republican Gov. Larry Hogan, chairman of the National Governors Association.
The governors said they are in talks with Becton Dickinson and Quidel -- manufacturers of FDA-approved antigen tests that can deliver results in 15 to 20 minutes -- to buy 500,000 tests per state.
"The states are leading America's national response to Covid-19," said Virginia Governor Ralph Northam, a Democrat. "We are bringing together this bipartisan, multistate coalition to combine our purchasing power and get rapid testing supplies to our communities as quickly as possible."