---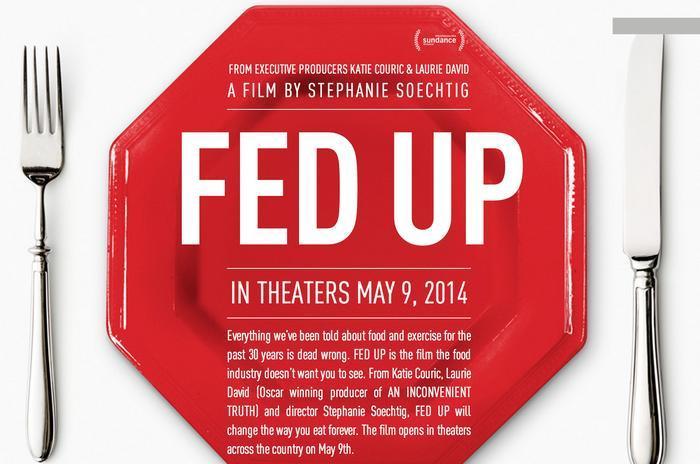 Even before its release tomorrow, the food industry is pushing the panic button over "Fed Up," a Katie Couric-narrated documentary that portrays the excessive use of sugar in food as Public Enemy No. 1.
Three years in the making, "Fed Up" tells the story of several young people struggling with obesity intercut with experts, politicians and health advocates who blame the U.S. diet for the country's declining health, indicting everyone from food manufacturers to the federal government.
The hard-hitting film is causing a serious case of indigestion at the Grocery Manufacturers Association (GMA), the powerful lobbying organization for the food industry. It has set up a website and prepared a blizzard of press releases to respond to the documentary's charges.
"Rather than identifying successful policies or ongoing efforts to find real and practical solutions to obesity, it adopts a short-sighted, confrontational and misleading approach by cherry-picking facts to fit a narrative, getting the facts wrong, and simply ignoring the progress that has been made over the last decade in providing families with healthier options at home and at school," said GMA CEO Pam Bailey in a statement.
But before it goes completely over the top with its PR counter-attack, the food lobby might want to consider how its public relations efforts are portrayed in the film.
"The PR sector of the food industries come off especially bad in footage of them shamelessly defending their focus on children as young as infants, the most outrageous being a McDonald's spokeswoman arguing to Congress about the magic and wonder of Ronald McDonald as if he were Santa Claus," said film industry trade publication Indiewire.
So alarmed is the GMA that it put together a long list of actions the food biz has taken to "allow Americans to achieve and maintain a healthy lifestyle," including:
Full-calorie soft drinks were voluntarily removed from schools and total calories available from beverages in schools have been cut by 90% in the last decade.
Supported the 2010 Healthy, Hunger Free Kids Act, which ensured both fruits and vegetables were offered to students daily; increased consumption of foods rich in whole grains; limited calories based on age to ensure proper portion sizes; and eliminated full-fat milk options.
Worked through the Children's Food and Beverage Advertising Initiative to voluntarily adopt\ strict nutrition criteria so that 100% of CFBAI participant ads seen on children's programming promote healthier diet choices.
Began putting key nutrition information on the front of packaging through the Facts Up Front program.
Food and beverage CEOs formed the Healthy Weight Commitment Foundation, through which the food industry removed 6.4 trillion calories from the U.S. marketplace since 2007.
Overwrought?
There are those who think the grocers and their allies are getting a little too fired up about what may turn out to be, well, just another documentary rather than another "Fast Food Nation," which covered much of the same ground back in 2006.
"You'll probably want to skip the popcorn if you go see director Stephanie Soechtig's sobering chronicle of our country's obesity epidemic. Despite the film's worthy goals, there are some empty calories. Katie Couric's narration and Soechtig's uninspired style make it feel more like a TV special than a feature documentary," wrote New York Daily News film critic Elizabeth Weitzman in a review today.
"The film also presents too many of its obvious claims — Exercise is good! Sugar is not! — as stunning exposés. But there's definite value to its outrage, especially when turned toward the lobbyists and government cowards who are dedicated to drowning our kids in corn syrup, among many other unhealthy culprits," said Weitzman.
---