---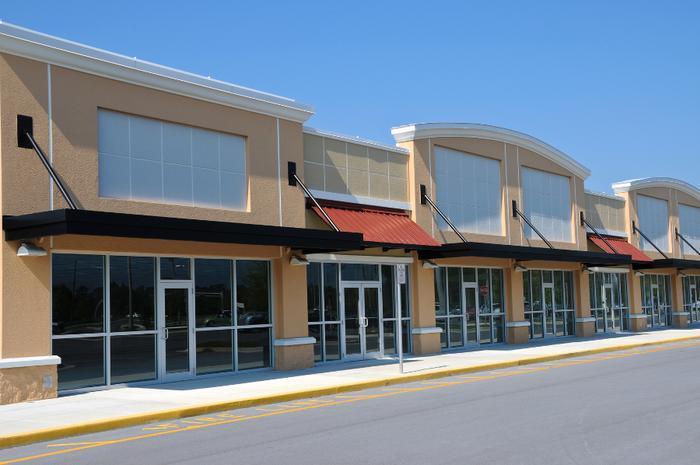 Hardly a day goes by without an article or report pointing out that, while the economy is supposedly improving and inflation is officially low, no one seems to have any money.
Earlier today, the Wall Street Journal reported that retailers aren't seeing the warm-weather bounce they'd been hoping for. A Container Store executive described the mood as "retail funk."
Even Hillary Clinton feels "flat broke" sometimes.
As our Mark Huffman pointed out a week ago, the Consumer Price Index doesn't always give a reliable picture of the economy. While the price of big-screen TVs may have gone down, the cost of food is up about 10% and the price of gas a whopping 117% over the last five years.
Essentials cost more
And now the Gallup poll finds that, while 45% of Americans say they're spending more than they did a year ago, much of that spending is on essentials -- gas, groceries, utilities and healthcare -- rather than on the leisure and discretionary items that keep the retail and travel sectors spinning.
Roughly one-third of Americans report spending less on discretionary items such as travel (38%), dining out (38%), leisure activities (31%), consumer electronics (31%), and clothing (30%). More than half of Americans say they are spending about the same for rent or mortgage, household goods, telephone, automobile expenses other than fuel, personal care products, and the Internet.
All of this suggests that the increasing cost of essential items is further constraining family budgets already hit hard by the Great Recession and still reeling from a stagnant economy.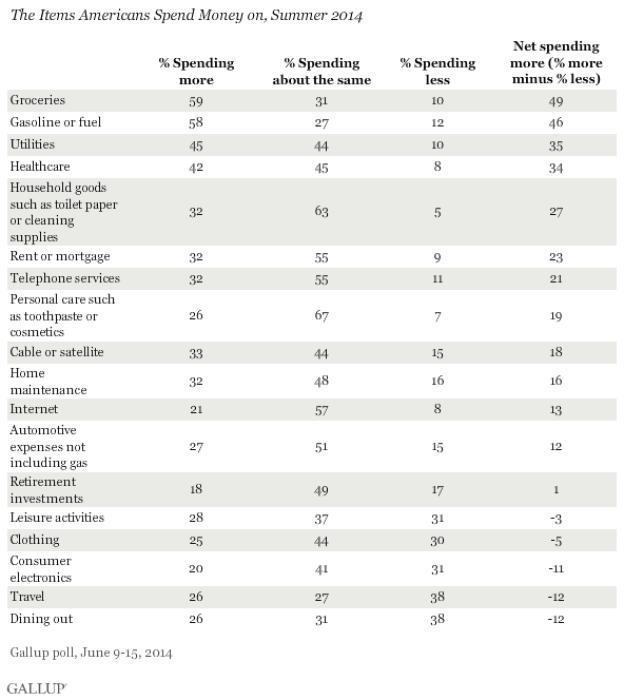 Frugal travels
Gallup found similar results when it looked at travel plans: More Americans (69%) plan to travel this summer but they're not going very far and not staying very long once they get there.
"Nearly one-third plan to spend just one night or less away from home, meaning it is not much of a vacation," Gallup said.
Those who do intend to travel this summer expect to spend more in all travel categories -- transportation, food, lodging, and entertainment -- than last year, further pressuring their already-strained budgets. Most will take their own cars despite relatively high gas prices.
Because consumer spending is the lifeblood of a healthy economy, these findings suggest that discretionary spending still has a ways to go before it will fuel the kind of economic growth Americans have been hoping for, Gallup said.
---