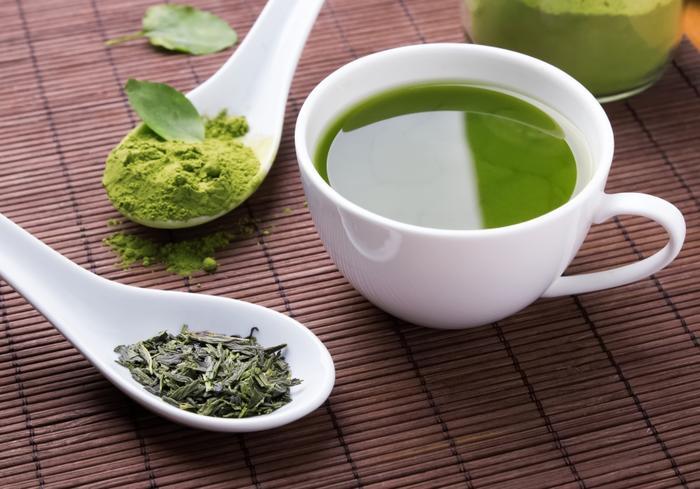 For health-conscious people looking for the next thing to add to their diets, research indicates that consumers should look no further than green tea.
Researchers from Ohio State University recently conducted a study on mice to determine the health benefits that come from consuming green tea, and they found that the drink can help maintain a healthy weight and cut down intestinal inflammatory issues.
"This study provides evidence that green tea encourages the growth of good gut bacteria, and that leads to a series of benefits that significantly lower the risk of obesity," said researcher Richard Bruno.
Getting healthy with green tea
Based on much history surrounding green tea, the researchers were confident that they'd find a correlation between the beverage and subsequent weight loss or other health benefits.
"The results of studies looking at obesity management so far have been a real mixed bag," Bruno said. "Some seem to support green tea for weight loss, but a lot of other research has shown no effect, likely due to the complexity of the diet relative to a number of lifestyle factors. Our goal is to figure out how it prevents weight gain. This will lead to better health recommendations."
The researchers performed their experiment on mice, dividing them into two groups: one that consumed a high-fat diet that would make them gain weight, and one that ate a regular diet. The study went on for eight weeks, with half of the mice in each group getting green tea extract sprinkled into their food -- the amount was equivalent to a human drinking 10 cups of green tea per day. According to Bruno, this "may seem like a lot of tea, but it's not highly unusual in certain parts of the world."
At the end of the eight weeks, the researchers evaluated the health of the mice, looking at their weight, inflammation in fat tissues and intestines, and insulin resistance, among other factors.
The group fed the high-fat diet with green tea not only gained less weight -- 20 percent less than those fed the normal diet without green tea -- but also experienced a slew of other health benefits.
The researchers found that this group of mice did not experience movement of endotoxin -- a toxic bacterial cell often associated with disease. Moreover, these mice had lower insulin resistance and less inflammation in the intestines and fat tissues.
While the mice fed the normal diet with the green tea extract also experienced these benefits, the researchers noted that positive results weren't as prominent in this group when compared with the group who had the high-fat/green tea diet.
Moving forward, Bruno plans to take his study from mice to humans -- but until then, he warns consumers not to translate these effects verbatim; green tea could have a different effect on humans' digestive systems. However, he is hopeful that a breakthrough of this kind could change the way many healthcare experts handle obesity in the future.
"Two-thirds of American adults are overweight or obese, and we know that just telling people to eat less and exercise more isn't working," he said. "It's important to establish complementary health-promoting approaches that can prevent obesity and related problems."
Improving mental health
While this study focuses specifically on green tea and fighting obesity, another recent study found how regular tea-drinkers could be reducing their risk of cognitive decline.
Researchers found that older people who drink tea once a day could diminish their risk of cognitive decline by 50 percent.
"Tea is one of the most widely consumed beverages in the world. The data from our study suggests that a simple and inexpensive lifestyle measure such as daily tea drinking can reduce a person's risk of developing neurocognitive disorders in late life," said researcher Lei Feng.