---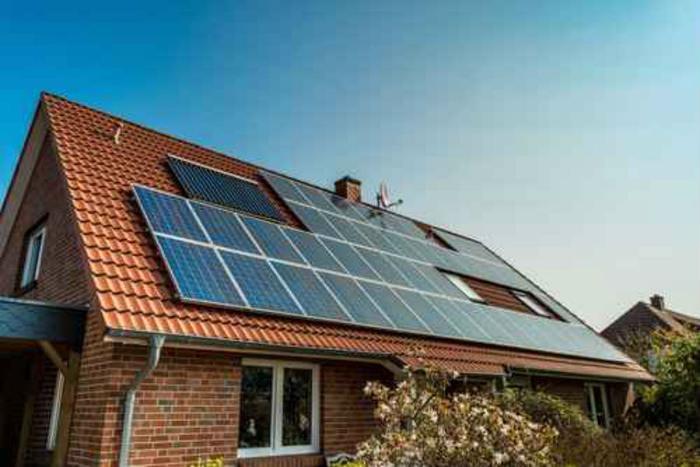 Real estate professionals will tell you that some home improvements will add value to your home. Others, not so much.
For years it was an article of faith that adding a deck or updating a kitchen would pay off when it came time to sell. Putting in a swimming pool, on the other hand, didn't add a premium.
Lately, something else has helped sell a house. The National Association of Realtors (NAR) noted in 2013 that going green seemed to make a house more desirable. It said a survey found that buyers placed a high importance on energy efficiency when searching for a home.
Things that affect monthly energy costs were frequently cited as the most important. Some 39% of home buyers said heating and cooling costs were the most important green feature of a home, followed by energy efficient appliances and lighting, at 24% each.
Boost from solar power
New research by the U.S. Department of Energy's Lawrence Berkeley National Laboratory and a home appraisal expert found supporting evidence, suggesting that installing photvoltaic (PV) solar arrays, capable of generating electricity, adds a premium when a home is sold. In other words, a buyer is willing to pay extra for a home that produces some of its electricity from the sun.
The importance of green features also varies regionally, with northeastern and southern buyers placing more importance on a home's heating and cooling costs in their decision making process.
The researchers engaged a team of seven appraisers from across six states to determine the value that PV systems added to single-family homes, using the industry-standard paired-sales valuation technique, which compares recent sales of comparable homes to estimate the premium buyers would pay for PV.
Around $15,000
The new findings pretty much were in line with a 2013 Berkeley Lab study that found buyers were willing to pay $15,000 more for a home with the average-size solar PV system, around 3.6 kilowatts.
"These results will benefit appraisers, real estate agents, and mortgage lenders who increasingly encounter PV homes and need to understand the factors that contribute to, and detract from, market value," said study co-author Ben Hoen, a researcher in the Energy Technologies Area of Berkeley Lab.
The study found a lot of variables, since what buyers were willing to pay often hinged on the underlying system and market characteristics. Factors influencing the premium include the size of the system, the available incentives and installed prices at the time of sale, and the underlying retail electricity rates. The appraisers said any formula to determine added value needs to take all these factors into consideration.
PV systems are becoming more of a factor in the existing home market. Berkeley Labs says there were more than a half million U.S. PV home systems in 2014, underscoring the need for new, reliable, and consistent valuation options.
---