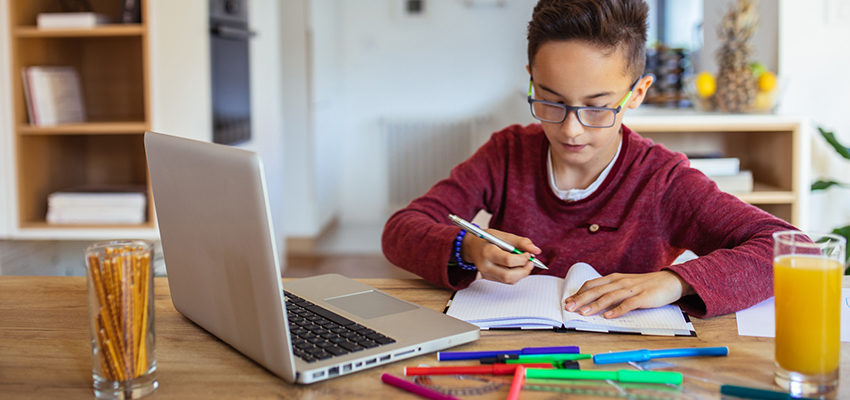 This summer has been a historic one for us all, but our kids still need to learn. The threat of COVID-19 makes it difficult for children to fully devote their attention to school — especially if they take classes remotely. Fortunately, we have a few tips you can use to help them focus, learn and enjoy their new school year.
No more late nights
Late nights are a staple of summer vacation, but the transition to a healthy sleep cycle for the school year is vital for your child. The U.S. Centers for Disease Control recommends nine - 12 hours of sleep per day for kids ages six - 12 and eight - 10 hours for teenagers.
Start getting them into a proper sleep cycle now to limit the amount of slow, cranky mornings. Your kid (and your sanity!) will thank you. This also means working with your child on reasonable bedtimes and sticking to that schedule.
Get rid of distractions
Children these days have more outlets for entertainment than we could have ever imagined. Unfortunately, streaming services, online video games and social media quickly become time-wasters, which is detrimental to your child's educational development. Set a limit on their access to screen time and stick with that rule. Some ways of doing this are:
Lock the Wi-Fi network with a new password
Temporarily hide devices in a secure spot
Use a monitoring app to track social media usage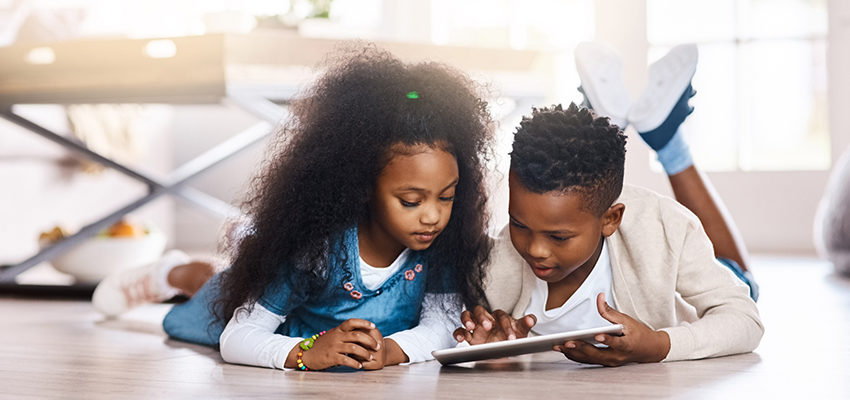 Help them get organized
Sit with your child and discuss their daily routine from the moment they wake up until bedtime. Be sure to include the appropriate amount of time for homework, playtime, chores and other regular activities.
This sets expectations and helps your child compartmentalize their days into segments. With a reasonable schedule, your child can get into the proper mindset for learning, and you can live a more predictable life.
Get them excited
Most kids dread a new school year, but it doesn't have to be a negative experience. Start talking about the classroom subjects they enjoy when you have the chance. Also, remind your child about their favorite part of the previous year.
We also recommend telling your kids about some of the fun things you remember from when you were in their grade. You can even throw a small back-to-school celebration to help them get excited.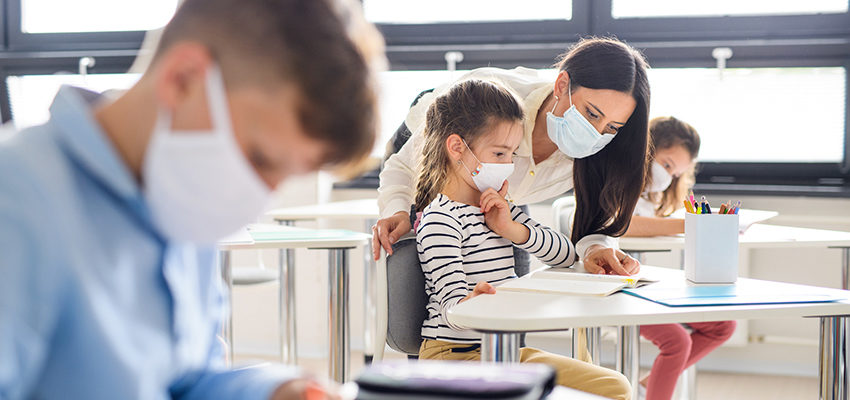 Have all their supplies ready
Whether your child is attending class in a classroom or learning from home, they need to have all the necessary school supplies to do their best. Your child's teacher will most likely have a checklist of things required for class, but some general must-haves include:
Ballpoint pens
No. 2 pencils
Pencil sharpener
Notebooks
Loose-leaf paper
Binders
Folders
Index cards
Scissors
Glue
Ruler
Book socks (to protect textbooks)
Be sure to check the list of supplies you receive from your kid's teacher. For instance, a grade-schooler may need a simple calculator, but a high school student could need a scientific graphing calculator.
Set achievable goals
Think about realistic goals you can set for your kids and have a discussion with them. For example, you can set their sights on a certain GPA or perfect attendance. Teaching your children about positive goals can motivate them to reach further in life. Open a dialogue now about what they want to accomplish and understand that success comes with hard work.
Remember your own self-care
With the craziness of school preparations, you may feel your stress levels hit a peak. Try to allocate some time to yourself for a bit of rest and relaxation. By finding your own moments of peace, you can keep a calm, positive attitude and project it to others — especially your kids.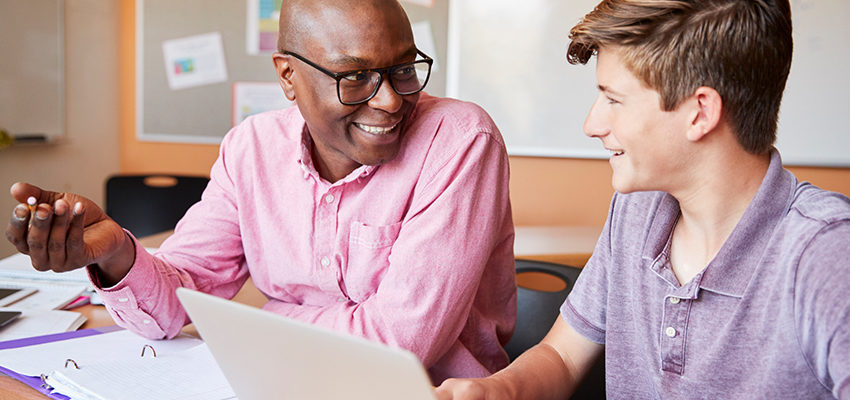 You may be nervous as your children return to school this year. Remember that with care, preparation and attention, you can make this transition more comfortable for the whole family. If your child needs additional help with classes, take a look at our tutoring company guide.