---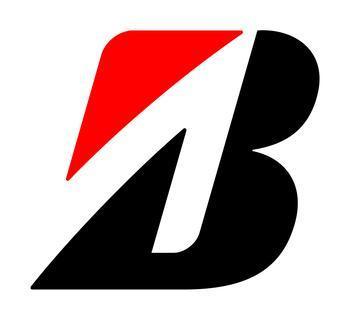 Though consumers may have been unaware of it, the prices they paid for cars and some after-market parts may have been higher than necessary. A Justice Department investigation now stretching into its third year has ensnared another auto parts manufacturer.
Tokyo-based Bridgestone Corp. has entered a guilty plea and agreed to pay a $425 million criminal fine for its role in a conspiracy to fix prices of automotive anti-vibration rubber parts installed in cars sold in the United States and overseas.
The parts were sold to Toyota, Nissan, Fuji Heavy Industries, Suzuki, and Isuzu, possibly increasing the cost to consumers who purchased those vehicles.
Spreading investigation
In addition to the criminal fine, Bridgestone also has agreed to cooperate with the department's ongoing auto parts investigations which, at this point, has quietly spread throughout the industry.
Back in October 2011 – early in the probe -- Bridgestone pleaded guilty and paid a $28 million fine for price-fixing and Foreign Corrupt Practices Act violations in the marine hose industry, but did not disclose at the time of the plea that it had also participated in the anti-vibration rubber parts conspiracy. Bridgestone's failure to disclose this conspiracy was a factor in determining the $425 million fine, Justice Department officials said.
The investigation of the auto parts industry first came to public attention in September 2011, when the U.S. disclosed a $200 million fine and jail sentences for a number of Japanese executives at companies that produced automotive wire harnesses. Since that time the investigation has continued, with the FBI looking into reports of illegal price fixing for original automotive parts – what is referred to as the OEM market – as well as after-market parts, which consumers buy at retail automotive stores.
Overpriced parts
The investigation concludes sales of wire harnesses, anti-vibration rubber parts, electronic control units, fuel senders, heater control panels, instrument panel clusters, speed sensor wire assemblies, and seatbelts.
So far, Bridgestone and 25 other companies have pleaded guilty or agreed to plead guilty in the department's ongoing auto parts investigation. The companies have agreed to pay a total of more than $2 billion in criminal fines, with charges filed against 28 people.
"The Antitrust Division will take a hard line when repeat offenders fail to disclose additional anticompetitive behavior," said Brent Snyder, Deputy Assistant Attorney General for the Antitrust Division's criminal enforcement program. "Today's significant fine reaffirms the division's commitment to holding companies accountable for conduct that harms U.S. consumers."
Dividing up the pie
The government maintains Bridgestone and its co-conspirators held meetings and conversations in which they talked about what they would bid on contracts, where they would set prices and even which companies would bid on which contracts.
After this exchange of information, the government says Bridgestone submitted bids and prices that reflected those agreements and sold and accepted payments for automotive anti-vibration rubber parts at prices higher than justified – in the words of investigators, "collusive and noncompetitive." The collusion took place for eight years, from at least January 2001 until at least December 2008.
---