---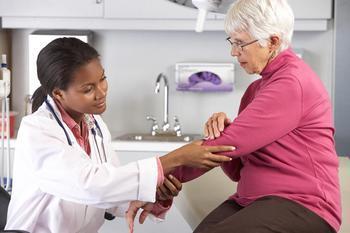 The October 1 start of registration for the Affordable Care Act (ACA), also known as Obamacare, is closing in fast. Reacting to criticism from both Democrats and Republicans that Obama Administration planners are behind the curve, there are new efforts to explain how the law works and make signing up easier.
The latest step is a major overhaul of the forms consumers will use to shop for health benefits at a health exchange and receive a subsidy. The original form was 21 pages long and packed with insurance industry jargon. The new form, introduced by the Department of Health and Human Services (HSS), is only four pages long, not counting the page of instructions.
Information to provide
The form, to be used by a single person seeking a subsidy to help pay for benefits, requests:
Name, address, phone, email

Preferred language

Date of birth

Race/ethnic origin

Income

Health conditions

Employment/income

Current health coverage
You then mail a printed copy of the application to the health insurance marketplace and wait for a representative to contact you. If things go smoothly, that contact will come in a timely manner. But some are worried the system won't work that way.
Train wreck?
Sen. Max Baucus (D-Mont.), an architect of the ACA, worried aloud recently that implementation of the new health law "could be a train wreck." Even President Obama, at a news conference, acknowledged it won't be easy.
"The challenge in setting up a market-based system, basically an online marketplace where you can go on and sign up and figure out what kind of insurance you can afford and figuring out how to get the subsidies, that's still a big complicated piece of business," Obama said.
"And when you're doing it nationwide, relatively fast, and you've got half of Congress who is determined to try to block implementation and not adequately funding implementation, and then you've got a number of Republican governors who know that it's bad politics for them to try to implement this effectively, when you have that kind of situation, that makes it harder," he said.
California prepares
In California, state officials have released a new guide that explains how ACA will change the insurance marketplace. The California Association of Health Plans (CAHP) says the biggest change will be in the individual market, where some small businesses and individuals purchase coverage.
The officials concede that, while residents will get more comprehensive benefits, many will pay more than they are paying now.
"The ACA will provide a host of benefits for Californians, from expanded coverage to federal subsidies," said Patrick Johnston, president and CEO of the CAHP. "However, premiums will still rise for some individuals. Lower out-of-pocket expenses, more comprehensive benefits and the elimination of annual and lifetime limits will ultimately help offset those increased premiums."
If you are receiving health benefits through your employer, these changes won't affect you. The individual market will work with people who currently have no insurance – and consumers who are currently paying for an individual policy – to find the best deal. In California, that's estimated to be less than six percent of the population.
---