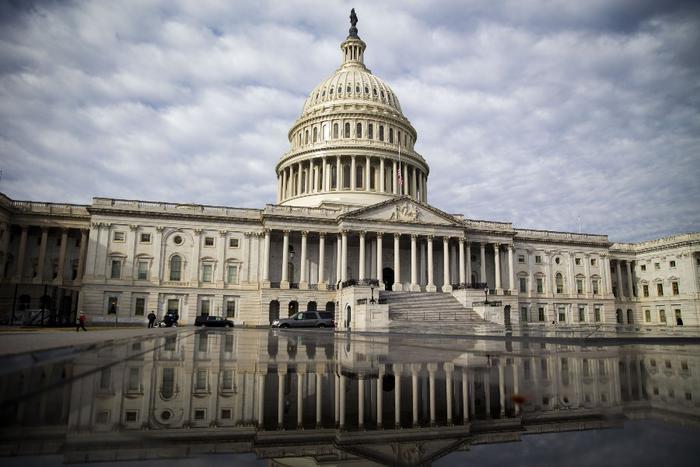 In the absence of a short-term spending bill, a government shutdown will go into effect at midnight on Friday, CNN reports. 
Senate Majority Whip John Thune (R-S.D.) told reporters on Thursday that a number of holdups are currently adding a degree of uncertainty to the timeline for a vote on a bill to extend government funding by a week. 
The first hangup is that Sen. Rand Paul (R-KY) is filibustering the NDAA over an amendment from Rep. Liz Cheney (R-WY). Paul says the policy as it stands would interfere with the president's ability to withdraw troops from a war zone like Afghanistan.
"We still don't have a path forward" on either the stopgap or the defense measure, Senate Majority Thune told reporters late Thursday. He said Paul was "just trying to figure out ways to derail the [defense] bill. …Most of our people would like to get it done today."
Senate objections
Additionally, Sen. Bernie Sanders (I-Vt,) is requesting an amendment to the stopgap bill that would give individuals $1,200 stimulus checks. 
"To get out of Washington, to turn our backs on the suffering of so many of our people would be immoral, would be unconscionable, and cannot be allowed to happen," Sanders said on the Senate floor.
Finally, a group of conservative senators is demanding a vote on legislation to prevent future government shutdowns.
If the Senate isn't able to pass a stopgap bill before the midnight deadline and a government shutdown does go into effect, CNN says the shutdown would "likely be brief and over the weekend when many government operations are not open."